The Congenic Footprint
Backcrossing knockout alleles into inbred mouse strains is common procedure, but unintended consequences can occur. Leonard C. Schalkwyk of the Institute of Psychiatry at Kings College London and collaborators at the University of Tartu in Estonia backcrossed cholecystokynin 2 knockouts with C57BL/6 mice and demonstrated a "congenic footprint," a remaining fragment of the flanking stem cell-derived chromosome that causes differences in gene expression.1 "What you have here is
Backcrossing knockout alleles into inbred mouse strains is common procedure, but unintended consequences can occur. Leonard C. Schalkwyk of the Institute of Psychiatry at Kings College London and collaborators at the University of Tartu in Estonia backcrossed cholecystokynin 2 knockouts with C57BL/6 mice and demonstrated a "congenic footprint," a remaining fragment of the flanking stem cell-derived chromosome that causes differences in gene expression.1
"What you have here is shot across the bow," says Stephen Schwartz, professor of pathology at the University of Washington and a member of Faculty of 1000. "Even in knockout studies you have to pay attention to the content, because you're going to be transferring a hunk of genome along with whatever you've targeted. You have to be aware you're not just cutting and pasting a tiny part of the genome.
"In two mouse strains you have two different phenotypes. This [paper] says in addition to...
Interested in reading more?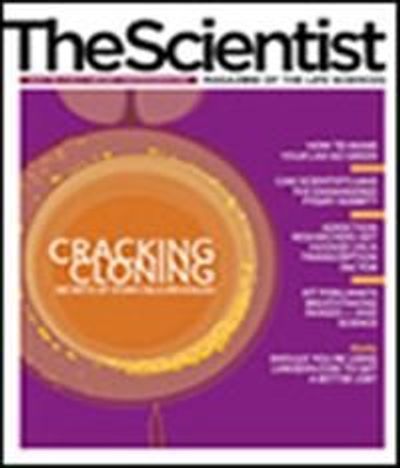 Become a Member of
Receive full access to digital editions of The Scientist, as well as TS Digest, feature stories, more than 35 years of archives, and much more!