Courtesy of C.C. Cheng
Bulged structures are crucial motifs in the recognition of DNA by nucleic acid-binding proteins, says Chien-Chung Cheng of Academia Sinica, Taipei, Taiwan. So, they're important as potential targets for antiviral drugs. They also are known to be intermediates in the process of frame-shift mutagenesis.
But unlike RNA, says Cheng, "it has been difficult to obtain detailed structural information about DNA bulges, because they are relatively unstable." The most common detection method, the gel mobility shift assay, has low sensitivity, explains Cheng. Other methods employ reagents that have difficulty distinguishing one secondary structure of single-stranded regions from another.
Cheng and a colleague have developed a method of detecting nucleic acid bulges. The method makes use of metal complexes that are DNA bulge-specific, exhibiting low affinity toward double-stranded DNA and low reactivity toward single-stranded DNA. The method, which was recently awarded US patent 6,770,760, is also quick, says...
Interested in reading more?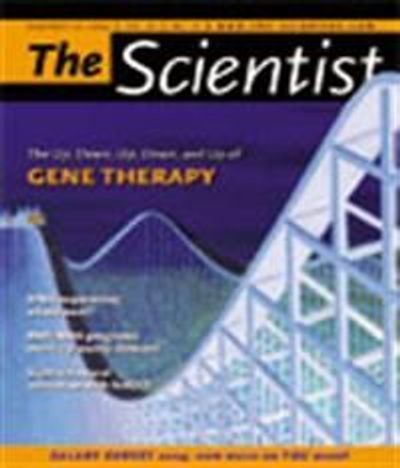 Become a Member of
Receive full access to digital editions of The Scientist, as well as TS Digest, feature stories, more than 35 years of archives, and much more!