Terrorism seems a remote threat at the 1,200-acre Arrowhead Ranch, where Clay Boscamp has run cattle for the past 40 years. The nearest urban area is Waelder, Texas, population 947, and the closest thing to a security operation is the local Neighborhood Watch. "I sure don't worry about it much," Boscamp says. "I feel pretty confident the government has made plans."
The government is scrambling to make plans, and operations such as Boscamp's have not been forgotten. The Department of Homeland Security (DHS) has announced the award of $33 million (US) in three-year grants to university-based scientists to study ways to defend against agroterror: deliberate biological attacks on the nation's farms and food processors to spread panic and inflict economic losses.
GRANT PROTECTION
The grants will fund university consortia to establish two national research centers. Nine groups applied for the grant to devise prevention, detection, and response measures against animal...
FOOD FRIGHT
The impact of a major US agricultural/food-related disaster would register in several ways, Chalk's report says. First would be economic disruption from direct losses, including the cost of containment and of destroyed animals. Economic ripples through related sectors and the huge cost of trade quarantines imposed against US exports by other countries would quickly add to the bill.
US livestock are often bred and reared in extremely crowded conditions, so outbreaks of contagion, especially airborne varieties, are difficult to contain and require the destruction of all exposed livestock, sometimes at great cost. Exotic Newcastle disease in California led to the slaughter of more than three million chickens in October 2002. Livestock are more susceptible to disease than chickens because of sterilization, inbreeding, dehorning, branding, hormone injections, and the overuse of antibiotics.
The animal disease-reporting system is passive, creating yet another problem. The system relies on individual producers who may have little incentive to be alert and to pass along information, because in many cases they aren't indemnified against losses or quarantines. Moreover, veterinarians are declining in number, and most want to minister to dogs and cats in the suburbs, where the rewards are highest.
Along with new incentives to induce more enrollments in large-animal veterinary programs and better indemnification for farmers, Chalk's recommendations include a comprehensive needs analysis and a prioritizing of agroterror initiatives. Such initiatives are currently "somewhat patchworky," "ad hoc," and "flavor of the day," he says, and scarce resources are misallocated as a result. Funding is "still at the margins, compared with other kinds of homeland security."
Advocates for stepped-up programs say the payoffs for public health and safety from improved protection and inspection measures would be far greater than just short-circuiting agricultural sabotage. The United States is ill-equipped to handle natural or accidental occurrences of disease or contamination of the food supply, which are far more likely and can happen more frequently than a terrorism attack. "It's only a matter of time before foot and mouth disease is imported into this country by natural means," says Mark Wheelis, a University of California, Davis, molecular biologist whose specialty has become bioweapons control policy. "We have to be prepared to respond."
Wheelis contends that the government should subsidize a crash vaccine program against the most threatening foreign animal diseases. None exists now. "I think that is a mistake on the part of the government, which is not looking to the long term," he adds. "This is an urgent short-term problem, but it is also a chronic problem."
It would be expensive to develop the vaccines and might take 10 years, but the losses the country could avoid would be enormous, Wheelis adds. A UC-Davis study calculated a minimum cost of a foot-and-mouth outbreak at $13 billion, assuming it was eradicated in just a couple of months and never spread outside California. A national outbreak would scale up accordingly.
There is no domestic market for such vaccines except when a disease is introduced, so the government would have to subsidize their development, Wheelis notes. In the nearer term, new "sniffer" sensor technology that continuously samples the air around livestock or food facilities is another possibility. Tom McGinn, until recently the emergency programs director for the North Carolina agricultural department and now with the DHS, told a Senate Governmental Affairs Committee hearing last fall that Congress should "develop a national, highly integrated, yet automated, disease detection and surveillance capability."
McGinn envisions "remote, automated radiological, chemical, and biopathogen sensor systems" that could act as a national trip-wire system if it were integrated with GIS (geographic information systems) databases. He calls hand-held biopathogen detection systems "a critical need." The technology is ready, he says, but the government will have to pay to have it produced and activated.
The DHS and its state-level counterparts aren't likely to pay to put all possible defense strategies to work at Clay Boscamp's ranch, or thousands of others like it.
But priorities have to be defined "in a far more systematic fashion," Chalk says, with an overall guiding strategy. "At this point, you've just got a bunch of different institutes and a bunch of different initiatives going off in their own directions."
Steve Nash snash@richmond.edu is a freelance writer in Richmond, Va.
Interested in reading more?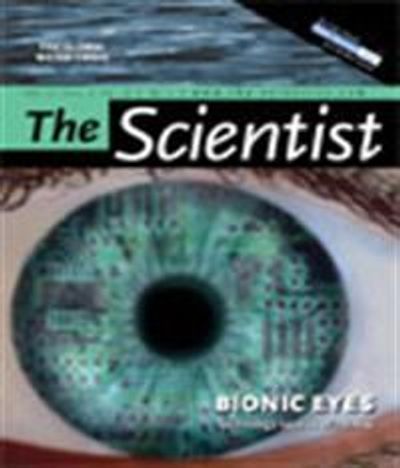 Become a Member of
Receive full access to digital editions of The Scientist, as well as TS Digest, feature stories, more than 35 years of archives, and much more!