Courtesy of Mary Osborn
Mary Osborn helped pioneer immunofluorescence microscopy, and in her images, the three-dimensional cells dance across a black screen in flecks of colored light, helping scientists see new aspects to diseases such as muscular dystrophy and cancer. Her diligence and focus in pursuing this technology for understanding cell structures has provided her a place among Europe's most prominent scientists: She ranked among the most highly cited researchers during the early decades of the technology's development. Osborn has also received several awards, including the Carl Zeiss Prize and the L'Oreal/UNESCO Prize for Women in Science.
This single-mindedness also has helped her develop another passion: promoting female scientists in Europe, where many countries seem immune to change. "She's extremely goal oriented, really knows what she wants, [and is] very business like," says Mineke Bosch, a professor at the Centre for Gender and Diversity, University Maastricht, the Nether-lands....
FOCUS ON FEMALES
Courtesy of SIO Archives, UCSD
Osborn joins a raft of female scientist whose careers open the door for others
For decades, Osborn concentrated on her research, but couldn't help but notice that most scientists lacked something: X chromosomes. Only five of 105 Cambridge physics students were female, but that failed to divert her. It was a shock, however, to come back to Europe after ten years in the United States and notice that women had hardly made any progress. For a while, she accepted the prevailing opinion that it was just a matter of time until women would catch up. Things came to a head, however, when Nature published an editorial in 1992 stating that women lagged behind men because of the burdens of child-care and long working hours. Osborn does not have children, and she knew that even women without families were not faring as well as their male peers. Thoroughly annoyed, she dashed off an irate letter to the editor,3 in which she called for serious efforts to improve the situation in Germany and elsewhere.
"Ever bright, sparky, and optimistic," relates Small, "Osborn took the bull by the horns" and put her energy into advancing women in science. She found it especially confounding that no good statistics were available about the European problem. In part in response to her prodding, the EC convened an expert working group, chaired by Osborn, which produced the European Technology Assessment Network (ETAN) report on women in science.4 The report, published in 2000, goes a long way towards explaining "the leaky pipeline" syndrome, which is the reason many women who start a science career fail to reach advanced positions.
Bryn Mawr College Special Collection
Dewandre says the ETAN report had a "tremendous impact" in Europe and beyond. "Data on the various subtle ways in which gender bias damages scientific excellence [are] now available," she says. Data comprise the first step in cultural change. The statistical collection has been used to track women's roles in different countries and to monitor the success of policies aimed at advancing women.
After a life of intense work, Osborn sometimes makes vague plans to ease up a bit, do more Nordic walking in the hills around Göttingen, enjoy reading and the visual arts. "But somehow it doesn't work out that way yet," she laughs. Quite the contrary, at 63 years old, she's ready to explore new territory in cell biology: the nucleus.
Cold Spring Harbor Laboratory Archives
Her team has been looking at the NuMA protein, which gives structure to the nucleus and seems to play a role in cell division and gene regulation. She's also recently become president of the International Union of Biochemistry and Molecular Biology. The organization represents scientists from more than 60 nations. Osborn is especially excited about new contacts she'll make with colleagues from developing countries. "I admire how they carve out careers under adverse circumstances with few resources and still are enthusiastic and keen to do research," she says. The new position will also entail lots of traveling. "That's a fun part of a life in science," she says, and one of the few hobbies she actually can fit into her busy schedule.
Obviously pleased, she mentions that her exquisite images of the cell's delicate structures have been exhibited by several museums, and she eagerly adds: "They are simply beautiful; I'll have to send you one."
Silvia Sanides sanides@cs.com is a freelance writer in Charlottesville, Va.
Interested in reading more?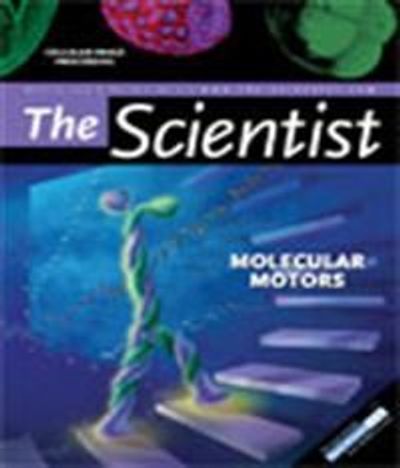 Become a Member of
Receive full access to digital editions of The Scientist, as well as TS Digest, feature stories, more than 35 years of archives, and much more!