Courtesy of St. Jude Children's Research Hospital
When Richard Webby heard through the grapevine that his employer, St. Jude Children's Research Hospital in Memphis, Tenn., planned to build a factory on the hospital campus, he didn't express much interest, assuming it was a business decision. "It was a shrug your shoulders kind of reaction," says the virologist who is part of the World Health Organization's network of influenza experts.
But when the Asian bird flu erupted in 2003, he quickly acquainted himself with the new facility. Webby and his research team raced against the clock to produce seed strains of the new flu for a vaccine in case the disease jumped to humans. To meet Food and Drug Administration vaccine standards, he needed great quantities of the virus and all samples had to go through a rigorous quality-control process. His own biology lab wasn't equipped to do that....
CHARITY PILLMAKING
The St. Jude facility is just one of many such biofactories that have been built on nonprofit organization campuses. A cGMP-compliant facility is no minor undertaking – it has hygiene standards that would exasperate a semiconductor floor manager and quality control and quality assurance standards that are far more rigorous than what academicians are used to. But the results can advance monetary goals as much as research goals.
Having its own cGMP-compliant facility means that an institution can conduct its own Phase I and Phase II clinical trials, without selling drug candidates early to an industrial partner at a cheaper price. According to FDA historical data, if a compound succeeds in the Phase II trial, it has a 70% chance of getting approval from the FDA. Thus, if a nonprofit institution can run its own Phase I and Phase II studies, its compounds become far more valuable to pharmaceutical industry partners. "If a compound is proven that it works in man, you pay a premium for it," says Ren Benjamin, a senior biotechnology analyst at investment bank Rodman & Renshaw. "A company will pay a lot to reduce its risks."
However, cGMP-compliant facilities aren't just a matter of money, according to John Coleman, the vice president of therapeutics production at St. Jude. "We found that we had a tremendous communications problem with contract manufacturers," he says. Without an in-house facility, a researcher with a promising compound needs his or her institution to hire a contract manufacturer (in some cases as much as $500,000 [US]) to create enough of the compound to run a Phase I trial. Communication problems crop up when contractors do not consult with the bench scientist when they run into problems; subsequently, schedules are delayed and costs spiral upward. "It makes the process so much easier when the research is kept inside the same institution. You don't have to transfer huge amounts of experiential knowledge anymore," says Coleman. "You just walk down the hall and ask the scientist who discovered the compound for help when you run into a problem."
As a result of open communication, Coleman says, St. Jude has so much more to offer a pharmaceutical company when it comes time to do costly Phase III trials, which can cost as much as $100 million and take five years to complete. "We'll know this compound better than anybody else – not just the basic science behind it but the practical manufacturing of it. That's priceless to a pharmaceutical company."
ORPHAN ONCOLOGY
Courtesy of St. Jude Children's Research Hospital
Not all of the tasks done by cGMP-compliant facilities generate cash. Laurence Cooper is currently overseeing four Phase I trials of his T-Cell therapy for pediatric cancers. "There are too few instances of these diseases for there to be a money-making opportunity," the City of Hope oncologist says. "If we didn't do it ourselves, nobody would."
Cooper's cutting-edge research involves taking a patient's T Cells, genetically strengthening them outside the body and then reinserting them into the patient so that they will help fight off the cancer. "To manufacture these cells is a ridiculously complex four step process," he says. "There's no way I could do that in my own lab." Instead, it's done in City of Hope's 2,000 sq. ft. cGMP-compliant Center for Biomedicine and Genetics, which has been functional for more than three years. "I think that some day every basic molecular biology lab will have one of these factories next door," Cooper says.
Such an ambitious building program will take some time. So far there are only a handful of these facilities outside of private industry, however, it's a growing trend. Of its facility in Memphis, St. Jude's Coleman says, "We've had a flow of visitors here. There's a lot of interest in what we're doing."
That interest is what spurred the Vaccine Research Center, an arm of the National Institute of Allergies and Infectious Diseases, to break ground on a $65 million, 112,000 sq. ft. pilot factory in the Virginia countryside. The plan, according to VRC director Gary Nabel, is to produce enough vaccine doses of experimental AIDS vaccines and biodefense vaccines to do an entire Phase III trial, which could consist of as many as 100,000 units. If the center can shepherd a vaccine all the way through Phase III, it expects to be able to find an industrial partner to sell the product after FDA approval. "But then we can offer them all the knowledge about manufacturing and cut their startup costs also. We want to add as much value as we can to get an enthusiastic partner on the private side."
While such projects seem like a good idea, the complexity of such a project is enormous. Building a cGMP factory is more than just buying the equipment and hanging a shingle outside the door. The cGMP process means adherence to rigorous construction standards, extreme cleanliness, voluminous bookkeeping, frequent inspections, and strict observance of standard operating procedures.
Special electrical systems have to be installed. Multiple redundancies have to be built into the heating and air conditioning systems. Every part of the fermenting vats that produce biological agents must be inspected multiple times. Even the caulking of the windowpanes has to be certified. And that's just during the construction process.
Once a cGMP-compliant facility is standing, it still has to go through a multi-year inspection process before it can begin production. And after the fermenters start brewing, strict safety and cleanliness regulations must be kept. Coffee cups must have their lids on. Shoes must be covered with cloth booties. Modified 'bunny suits', much like those worn in surgery wards, must adorn everyone who enters the building. Bearded men have to wear masks (for fear of contaminating samples with facial hair).
Carl Batt learned all of this first hand, as the director of a new cGMP-compliant facility at Cornell University, built in partnership with the Ludwig Institute for Cancer Research. "I spent a lot of time with a hard hat on, going over plans with the construction manager," says Batt, a molecular biologist. But after two years of construction and inspection process, the Cornell cGMP facility is now up and running and producing several compounds discovered by Ludwig researchers throughout the world.
Another factor that hinders the enthusiasm for such projects is the liability issue. If a clinical trial run goes awry and people get hurt, an institution's non-profit status does nothing to shield it from liability. "There's a certain amount of courage that you have to take on to set out on a project like this," says Nabel. "The legal complexities alone are daunting."
However, Cornell's Batt says that his institution never wavered about the risks. "It's a natural extension of the direction that cancer research has taken," he says. "We're doing something that most bench researchers can only dream about. We're actually producing the drugs that are being used in the fight against cancer. How cool is that?"
Sam Jaffe can be contacted at sjaffe@the-scientist.com
Interested in reading more?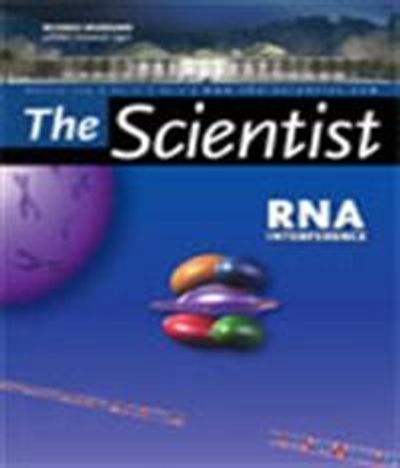 Become a Member of
Receive full access to digital editions of The Scientist, as well as TS Digest, feature stories, more than 35 years of archives, and much more!