digitalvision
The UK Medical Research Council's major reform of its grants system, announced last month, has assuaged many scientists, but some still question the new CEO's radical plans to persuade researchers to communicate with the public. The CEO, Oxford University neuroscientist Colin Blakemore, has suffered personally at the hands of animal rights activists. To help researchers avoid such controversies in the future, he proposes that a scientist's public communication plans be evaluated by reviewers. "Referees and boards could be asked to take public communication specifically into account and to rank it as part of the scoring," he says.
Among the MRC's own researchers who take part in extensive reviews, public dialogue will be considered when granting awards, promotions, and appointments, Blakemore adds. Details of the evaluation and the scoring are yet to be worked out. Nevertheless, applicants already are asked to explain how they plan to convey their research to...
TALKING MONEY
The Copus Grant Schemes initiative of the Royal Society and the Office of Science and Technology already provide direct support to public communication, to the tune of $700,000 (US) in the 2002–2003 funding cycle. But codifying communication into the research grant-making process would be unique among British research councils, and probably worldwide, though some scientists are understandably skeptical about the plan. "Encouraging public communication of one's work would be a good thing, but on the other hand we all know extremely good scientists who simply can't communicate," warns Michael Ashburner, professor of genetics at the University of Cambridge. "And one shouldn't penalize their research because of that."
Other MRC reforms have attracted widespread (albeit qualified) approval, surely a profound relief to the organization whose last restructuring in 1997 was thought by many to be a failure. Last year, the House of Commons Select Committee on Science and Technology, investigating the MRC, heard a litany of complaints and called for top-to-bottom reform. "We have found evidence of poor financial management and poor planning, with too many funds committed over long periods, leading to large numbers of top-quality grant proposals being turned down," the committee reported. "The MRC has introduced misguided strategies for its research support that have discriminated against young researchers and some disciplines."
But now, scientists applaud the creation of New Investigator grants for young researchers trying to launch new fields, as well as the phasing-out of the unpopular Cooperative Grants. "The MRC has responded to the community," says Robin Weiss, professor of viral oncology at University College London.
MRC hopes to fund 20 New Investigator grants, worth as much as $250,000 each. The goal is to test the Select Committee's charge that many high-quality proposals are left unfunded and also to find out whether researchers respond to the program's novel design. MRC will limit the number of applications from each institution and will ask institutions to make clear statements in support of the applicant. The council also hopes to join research grants to career goals to create a path leading from PhD or MD to a specific career. Six to 10 years after the doctorate, researchers will choose among careers in industry, academia, or research institutes.
Scientists also have expressed enthusiasm for a promised attempt to smooth out considerable cyclic fluctuations in the availability of MRC funds, another charge of the Select Committee. The council plans to use new financial models extending to 2010 to guide the distribution of funds and rectify the fluctuations. The Treasury also has allowed government-funded bodies to carry forward 5% of their budgets and has increased that to 10% recently.
MRC Technology, the council's technology transfer unit, earned $28 million in licensing fees in the 2002–2003 funding cycle, 12% more than the previous year. "We are allowed to hold all the commercial funds over if we like, as an ultimate buffer, if the models don't work or [if] we face a slump," Blakemore says.
VIRTUAL FRUSTRATION
Courtesy of Medical Research Council
Despite widespread approval, some researchers have expressed disappointment that the first-line assessment of grant proposals will remain "virtual," with a vast committee of referees (the 500 or so members of the MRC's Advisory Board) creating and sending reviews without face-to-face meetings. "Most of us have found this a disaster. ... There's nothing like sitting down and talking to people," says Anne Cooke, professor of pathology at the University of Cambridge.
Elizabeth Simpson, head of the MRC Clinical Sciences Centre, Imperial College London, agrees with Cooke. Simpson is a member of review boards (Wellcome Trust and Cancer Research UK) that make grant decisions based on face-to-face meetings. "I think people change their views about a grant [by] listening to other experts talk," she says.
Solitary, personal judgments are human and can be skewed by prejudice, she adds. Blakemore admits that the virtual grant-review system has fallen short of expectations. "It has been a disaster," admits Blakemore, "but we are really making quite substantial changes that are aimed at making it work effectively."
The MRC takes as much as a year to reach a decision on a grant. That, Blakemore says, is another "disaster" for researchers who would like to pitch their ideas to other funding panels. "Speeding up the turn-around time, which we hope to do dramatically, will enable people to resubmit elsewhere," he asserts.
Both Cooke and Simpson endorse MRC's other major moves. The new system will still encourage collaborations, Cooke predicts. "Supposing you get a three- or five-year grant, and you find someone with a nice bit of work you might like to bolt on, to collaborate," she suggests. "Then they can link that in. So it's a bit like the old co-op scheme but much more flexible."
The introduction of co-ops in 1997 sent thousands of researchers to charities whose funding fell short. That was "a real crisis point," because it coincided with the end of a three- or five-year cycle in funding at the MRC, Cooke relates. "That happened again last year." It was crucial to smooth out those variations, as in a poor year judgments on even five-year grants "were being made on the available funding and not on the science," says Simpson.
The reforms also will supply the review boards with their own budgets. "Board members will know what they have to spend and will have to decide the priorities on their board," Weiss says. Previously, boards merely ranked proposals, but spending decisions were taken at a higher level. "It's a democratization. However, I don't think all the MRC's money should go that way. The MRC head office and director and council have to keep some freedom for new initiatives."
The MRC also plans changes to conventional grants to encourage people to pioneer work. At the National Institutes of Health, for example, "with demands for pilot results and presentation of data and all that," applications often amount to submitting current work for funding, Blakemore claims. "It allows applicants to hide their real plans from the panels. I'd rather be upfront and honest and encourage applicants to describe their past and present work as such."
Peter Cotgreave, director of Save British Science, an independent pressure group, praises rules that allow researchers to take risks with their research. Since the 1997 reforms, he says, MRC funding covered too little blue-sky research. "The MRC didn't allow for the possibility that someone comes along who doesn't fit into the main establishment ideas, who says 'I want a bit of money for three years to test my idea."' He adds, "Now they are bringing that back. Whether this is the final word I rather doubt, but this is the beginning of a restructuring putting right some of the MRC's past mistakes."
The MRC also is planning to separate out a new Board for proposals in the expensive business of clinical research, which could be a key policy move, Cotgreave says. The MRC received a greater budget increase than other councils during the last funding round. "You have to convince the taxpayer they are getting value," he adds. "The clinical research is needed, but only as long as they continue to do the fundamental research as well."
Complaints still exist about the overall level of MRC funding, which was $805 million in 2002–2003. "By comparison with the US, medical research in the UK gets peanuts from government," says Weiss, noting that UK charitable funding more than matches that spending. Weiss is thus somewhat concerned about the MRC's plans to cooperate more closely with the charities. "It should be like applying to one organization," he says. Investigators should be free to pass their research proposals to several potential funders, he believes, "because the wise people on boards don't always get it right."
Robert Walgate walgate@scienceanalysed.com is a freelance writer in Middlesex, UK.
Interested in reading more?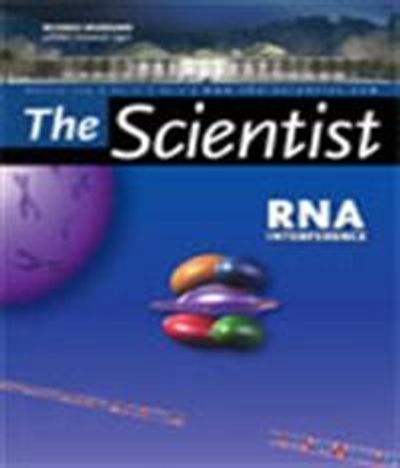 Become a Member of
Receive full access to digital editions of The Scientist, as well as TS Digest, feature stories, more than 35 years of archives, and much more!