Love it or hate it, if you want to play in the big leagues, the New York-New Jersey region is the place to be. From prestigous universities, medical centers, and research hospitals in Manhattan and Long Island, to major pharmaceutical research and manufacturing facilities in New Jersey, the region's life sciences can be characterized by such words as power-house and blockbuster.
New York City alone (Manhattan, Brooklyn, Queens, Staten Island, and the Bronx) boasts 25 academic research and medical centers, including the Rockefeller University, the medical schools at Albert Einstein, Mount Sinai, and New York University, and the medical centers at Columbia University and Memorial Sloan-Kettering. The region also supports 175 hospitals, research centers, and laboratories. More than 4,700 life scientists work in the New York metropolitan region, which includes northern New Jersey and Long Island.
Universities and research institutions in New York City received more than $1 billion (US)...
LONGING FOR THE ISLAND
Indeed, Long Island (whose residents ferociously insist it is not a suburb of Manhattan) has become a small biotech cluster in its own right, with about 20 small to midsize companies grouped around the island's major life science research institutions: Cold Spring Harbor Laboratory, the State University of New York's (SUNY) Stony Brook Health Sciences Center, and Brookhaven National Laboratory.
Despite New York City's reputation for being fiercely competitive, many of the city's major institutions have established collaborative research arrangements and affiliations. "We have enormous strengths and a great geographical concentration of academic institutions," says Maria Mitchell, president of the Academic Medicine Development Co. (AMDeC), a nonprofit consortium of 39 major New York universities and research centers. Hoping to translate discoveries to therapies, AMDeC markets New York City's research strengths to the biotech and pharmaceutical industries.
Luring scientists, researchers, and postdocs to New York City, however, means addressing its cost of living, which is about 2.2 times higher than the US average. Recognizing this, Sloan-Kettering Institute built a 256-unit apartment building on Roosevelt Island, east of Manhattan, to provide subsidized housing for postdocs and graduate students, according to Linda Stevenson, director of research and training administration for the institute. Cornell University's Weill Medical College and the Rockefeller University are following suit.
Although the cost of living in New York City is high, Manhattan compares favorably to San Francisco and Boston, Duncker says. "Those are really our prime competitors. Obviously it's cheaper to live in North Carolina, but you don't have access to all the things you have here – [New York's] food and entertainment, arts, and culture," she insists.
The untouchable New York cultural ambience, combined with its concentration of financial, legal, and media companies, makes the area attractive to companies and researchers alike, Duncker says. "Why would you go anywhere else?"
Ted Agres tagres@the-scientist.com is a freelance writer in Washington, DC.
New York City
ALBERT EINSTEIN COLLEGE OF MEDICINE OF YESHIVA UNIVERSITY (Bronx)
Full-time faculty of more than 2,000 includes 710 researchers, of which 360 are postdocs. Received $136 million in research funding; $134.3 million came from 341 NIH awards, grants, and contracts in FY02. Ranked 24th among medical schools in NIH awards for FY02.
AUDUBON BIOMEDICAL SCIENCE AND TECHNOLOGY PARK – COLUMBIA UNIVERSITY (Manhattan)
New York City's only university-related research park has 21 tenant companies with 200 employees; 100,000 sq. feet (gross).
COLUMBIA UNIVERSITY MEDICAL CENTER (Manhattan)
Employs 1,700 staff assigned solely to research, of which more than 600 are postdocs. Many of the nearly 6,300 full-time faculty also do research. Columbia has 49 academic departments and programs and 25 university centers and institutes. Received $361.4 million in research support in FY02.
MOUNT SINAI SCHOOL OF MEDICINE (Manhattan)
Staff totals 2,271 (not including Mount Sinai Hospital), of which 1,276 are researchers, including 334 postdocs. Total research funding in FY03 was $241.9 million.
NEW YORK UNIVERSITY SCHOOL OF MEDICINE
Employs 579 researchers, of which 292 are postdocs (FY02). Total research funding was $151 million, of which $102.7 million came from 290 NIH grants, awards, and contracts, placing NYU 36th among all medical schools receiving NIH funding in FY02.
SLOAN-KETTERING INSTITUTE/MEMORIAL SLOAN-KETTERING CANCER CENTER
Combined number of staff, researchers, and postdocs is 507, of which 399 are postdocs. Sloan-Kettering Institute (SKI) alone has 80 life science-related staff and researchers, of which 80 are postdocs. SKI was 64th among all institutions receiving NIH support, with $83.1 million for 194 NIH grants, awards, and contracts in FY02. SKI has about 10 vacant positions.
SUNY-DOWNSTATE ADVANCED BIOTECHNOLOGY PARK (Brooklyn)
When construction is finished, the park will offer 50,000 sq. feet of of lab and office space.
THE ROCKEFELLER UNIVERSITY (MANHATTAN)
Devoted solely to biomedical research, the university employs 591 researchers, including 75 heads of laboratories and 340 postdocs (FY02). Received $92 million totoal research sources. Rockefeller rankled 73rd among institutons receiving NIH grants, awards, and contracts, with 163 awards total ing $70.5 million FY02.
WEILL MEDICAL COLLECGE OF CORNELL UNIVERSITY (Manhattan)
Offers a joint MD-phD program with neighboring Rockefeller University and the Sloan-Kettering Institute. Has 848 total researchers; 512 of them are postdocs. Received $135 million in research funding, of which $105 million came from federal sources in FY02.
Long Island
BROAD HOLLOW BIOSCIENCE PARK (Farmingdale)
Houses two startups and the research headquarters of OSI Pharmaceuticals and other companies. About 135 are employed at the park, which offers 63,500 sq. feet of space.
BROOKHAVEN NATIONAL LABORATORY (Upton)
One of 16 US Department of Energy national laboratories, Brookhaven has 63 life science related staff and researchers, of which 14 are postdocs. Operates imaging and neuro-science facilities as well as centers for genomics sequencing and molecular and cell biology. Seeking to hire for two positions.
COLD SPRING HARBOR LABORATORY (Cold Springs)
Research focuses on cancer, neurobiology, plant genetics, genomics and bioinformatics. Has 506 life science-related staff and researchers, of which 177 are postdocs. Seeking to hire for 27 positions Received $50.4 million in federal, state, and other research grants in FY03.
OSI PHARMACEUTICALS (Farmingdale)
Company focuses on novel small-molecule compounds targeted against the underlying mechanisms of the pathogenesis of cancer. Employs 161, of which 81 are scientists and researchers. Seeking to hire an additional seven scientists. Seven drugs are in clinical trials.
SUNY-STONY BROOK UNIVERSITY, HEALTH SCIENCES CENTER (Stony Brook)
Includes 26 institutions and 11 core facilities, including bioinformatics, transgenic mice, DNA sequencing, and proteomics. There are 4,776 life science researchers, of which 244 are postdocs (35 vacancies). Seeking to hire nine scientists. Received 1,229 federal and federal flow-through grants in FY03 totaling $120.6 million in expenditures.
New Jersey
AMERSHAM BIOSCIENCES (Piscataway)
The company focuses on high-throughput systems and protein separations. Its 570 NJ employees include 61 scientists and researchers. Seeking to hire three scientists.
AVENTIS PHARMACEUTICALS (Bridgewater)
The company's Drug Innovation and Approval group employs about 1,000 workers. Research focus: respiratory, central nervous system, immunology, and rheumatoid arthritis disease areas. Seeking to hire six scientists.
BRISTOL-MYERS SQUIBB (Princeton, New Brunswick, Hopewell)
BMS's Pharmaceutical Research Institute in Princeton works on oncology, immunology, and inflammation drug discovery. The facility in New Brunswick focuses on pharmaceutical development, while the research facility in Hopewell looks into cardiovascular and metabolic diseases, drug discovery, and applied genomics. Seeking to hire about 32 research scientists.
CORIELL INSTITUTE FOR MEDICAL RESEARCH (Camden)
The institute staffs 120 scientists, including six postdocs on the campus of the University of Medicine and Dentistry of New Jersey. Conducts research into genetic disorders. Federal research funding in FY03 totaled $7 million and involved 28 industry partnerships. Seeking to hire one scientist.
ENTERPRISE DEVELOPMENT CENTER I, II, III (Newark)
Founded by the New Jersey Institute of Technology. Forty-five companies employ 229 people. About 750 jobs have been created through the companies that graduated from this incubator.
ENZON PHARMACEUTICALS (Piscataway)
This company's extensive drug development program focuses on polyclonal and monoclonal antibodies. Employs 318, of which 76 are in R&D. Seeking to hire six scientists.
JOHNSON & JOHNSON (Raritan, Titusville)
Corporate headquarters located in New Brunswick, where the company was founded in 1886. J&J's pharmaceutical research unit has facilities in Raritan and Titusville and is seeking to hire 16 research scientists.
MEDAREX (Princeton)
This biopharmaceutical company develops human antibody therapeutic products. Employs 430 people, 300 of which are in New Jersey, including150 scientists and researchers.
MERCK & CO. (Rahway)
The research and manufacturing complex in Rahway employs 4,700 employees. The company is doing research in eleven therapeutics areas.
NOVARTIS PHARMACEUTICALS (East Hanover)
The US affiliate of Swiss-based Novartis employs 7,000 people in New Jersey. The Novartis Institutes for Biomedical Research in East Hanover focuses on arthritis and functional genomics.
PRINCETON UNIVERSITY (Princeton)
The Princeton Institute for the Science and Technology of Materials (PRISM) was created last year and has more than 65 faculty and 200 grad students focusing on the interface between hard and soft sciences. PRISM conducts $20 million in research in bionanoinformatics, and functional MRI and bioimaging. Princeton garnered 101 NIH grants, awards, and contracts totaling $136.6 million in FY02.
PUBLIC HEALTH RESEARCH INSTITUTE (Newark)
One of the first public health research facilities in the United States, employing 125 life science-related staff and scientists, of which 45 are postdocs. Received $14 million in federal, state, and other research grants in FY03.
ROCHE PHARMACEUTICALS (Nutley)
Roche's corporate headquarters for US pharmaceuticals has about 3,000 employees in preclinical and clinical research, of which 514 are scientists and researchers. Seeking to fill 11 open positions.
RUTGERS UNIVERSITY (New Brunswick/Piscataway, Camden, Newark)
Rutgers has 111 life sciences-related faculty, of which 54 are fulltime researchers and 21 are postdocs. About 25 positions are vacant. Total life sciences research funding in FY03 was $97.3 million
SCHERING-PLOUGH (Kenilworth)
The Schering-Plough Research Institute works on 106 research targets. The drug discovery facility employs 1,300 researchers and staff working in 640 laboratories.
TECHNOLOGY CENTER OF NEW JERSEY – COMMERCIALIZATION CENTER FOR INNOVATIVE TECHNOLOGIES (North Brunswick)
Developed by the Economic Development Authority, the incubator and research park complex includes 86,000 sq. feet on 50 acres. The Commercialization Center features 17 ready-to-use wet and dry labs. Twelve companies currently occupy space.
THE MEDICINES COMPANY (Parsippany)
Develops late-stage products for acute hospital care, including anticoagulants and an intravenous, short-acting calcium channel antagonist. Employs 80 people in New Jersey, including 60 development and project managers. Seeking to hire for seven positions.
UNIVERSITY OF MEDICINE AND DENTISTRY OF NEW JERSEY (Camden, New Brunswick/Piscataway, Newark, Scotch Plains, Stratford)
Employs fulltime faculty of 2,905 plus 160 postdocs; 36 postdoc positions are open. Received $169.2 million in external research support in FY03.
Interested in reading more?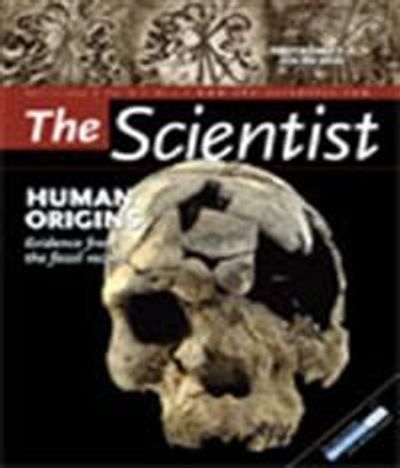 Become a Member of
Receive full access to digital editions of The Scientist, as well as TS Digest, feature stories, more than 35 years of archives, and much more!