Digital Vision
As the US Congress and others investigate conflict-of-interest allegations at the National Institutes of Health, ethics lawyers warn that reforms will not be easy, and questions remain about whether overly aggressive changes could hinder the practical application of biomedical research. At issue are NIH scientists' outside consulting relationships with drug and biotechnology companies that work with the agency. In December 2003 the Los Angeles Times reported that federal research leaders have acted as paid consultants for companies, while at the same time using their government positions to promote those companies, advise on the risks of company drugs, and make key decisions about NIH studies involving company products.
Some in the science community believe the arrangements were improper, raising questions of whether NIH can work in the public's interest if scientists are financially beholden to those with a stake in NIH decisions. "Government employees who do research in the...
LEGAL LEGACY
The laws governing collaborations between NIH researchers and outside companies have evolved over the years. Up until a decade ago, senior NIH employees could not accept any payments from outside sources. Other NIH employees could earn no more than $25,000 a year from a single outside source, and no more than $50,000 a year in total. Stock or stock option payments were banned.
But those regulations were relaxed in 1995 to coincide with a loosening of restrictions across federal agencies. Senior researchers can now consult with outside companies if they have permission from an institute administrator or from NIH headquarters. Typically, they must agree not to participate in NIH decisions affecting an outside client. In most cases, they must file financial disclosure reports viewed only by the agency, and some must also file public reports.
The "Blue Ribbon Panel on Conflict-of-Interest Policies," an NIH-appointed group of prominent experts in research administration and ethics management, must recommend new rules governing financial conflicts of interest among NIH staff, as well as polices for reporting those financial interests. During the panel's first meeting in March, it became clear that changing NIH regulations could be more challenging than anticipated. A top government ethics lawyer testified that it could be difficult to revise ethics rules in a manner that is "not so draconian as to discourage individuals from entering public service."
Courtesy of Sheldon Krimsky
"You have been charged with considering what ethics rules are appropriate for scientists and other employees at NIH," says Edgar Swindell, an ethics attorney for the US Department of Health and Human Services (HHS). "Your task is complicated by the fact that Congress ... has legislated in this area, and the Office of Government Ethics has been required by executive order to enforce a considerable degree of uniformity throughout the executive branch."
For instance, Swindell says, federal ethics laws adopted by one agency cannot be more restrictive than the standards established by the Office of Government Ethics. Also, they must be consistent with regulations in other agencies, in part to avoid an agency trying to claim "that they are more ethical than another," Swindell says.
Drummond Rennie, University of California, San Francisco, and a deputy editor at JAMA, believes outside consulting opportunities will remain tempting until Washington pays government researchers better salaries. NIH researchers profiled in the LA Times because of their outside consulting earned government salaries between $180,000 and $200,000. "All these senators who are saying 'tut-tut,' they should recognize that we should pay these people a decent buck," says Rennie. "Honest, ethical researchers have worked for years for little money, and it's wrong that these people have to battle impossible commercial pressure."
CHANGE CONTINUUM
At the Blue Ribbon Panel's meeting, lawyers for the Office of Government Ethics say that at least 66 senior NIH biomedical researchers, who until now were required to file only confidential reports about their outside incomes, must now file such reports publicly. The change, which HHS requested, affects deputy directors, scientific directors, and clinical research directors at NIH.
The Biotechnology Industry Organization, the world's largest biotechnology association, promotes public disclosure of the relationships between NIH investigators and biotechnology companies but cautions against requiring any more stringent action. "We don't want to overstep and create a barrier between the NIH and the private sector," says Michael Werner, chief of policy for the Washington-based group. "That wouldn't be in anybody's best interest. It could stifle research and the partnerships that have led to the development and commercialization of products that have helped millions of people in the United States."
Courtesy of American Medical College
Two organizations, one public, the other private, were used at Blue Ribbon Panel's first meeting as examples of ethical reform that the NIH may want to emulate. The Association of American Medical Colleges (AAMC), whose president testified at the hearing, drew up new conflict-of-interest guidelines after hearing allegations that researchers had financial interests in the drugs or therapies they were experimenting with on human subjects.
The US Food and Drug Administration, which, unlike NIH, is a regulatory agency, was also mentioned. The FDA in 2002 adopted a rule barring employees, with some exceptions, from owning stock in "significantly" regulated companies; it also banned most outside employment, consulting, and self-employed business activities with those companies. But the NIH could resolve many criticisms by disclosing and reviewing such relationships, says David Korn, senior vice president for the division of biomedical and health sciences research at AAMC. "Part of the problem here is the appearance of secret dealing," says Korn, whose organization represents 126 medical schools and more than 400 major teaching hospitals.
Korn's association now requires that researchers have a "compelling" reason to conduct a research project involving humans, if the researchers have financial ties to the drugs or therapies involved in the research. "We believe ... that we are held to a higher standard of behavior," Korn says. "One could argue that the NIH shares the same position of privilege ... and that it should probably hold itself to the same high standard."
Rep. James Greenwood (R-Pa.) endorses the investigations underway: NIH's Blue Ribbon Panel, Office of Government Ethics, General Accounting Office, and HHS' inspector general. But Greenwood plans to hold his own inquiry as chairman of an investigative subcommittee of the House Energy and Commerce Committee. "I'm sure that 98% of what happens at NIH is terrific, but human nature being what it is, when there's a lot of money flowing, sometimes it all doesn't get spent very wisely," says Greenwood, who expects to hold hearings.
In his book, Krimsky discusses a federal researcher who was overseeing a multimillion dollar clinical trial on a new drug, while consulting on the side for the company that made the drug. "It was scandalous in my view," he says. "Imagine a judge getting up just before he is ready to sentence a convicted felon and saying, 'I'm going to sentence this felon to a for-profit prison in which I have substantial equity.' There are certain things that we simply must separate."
Dana Wilkie dana.wilkie@copleydc.com is a freelance writer in Washington, DC.
Interested in reading more?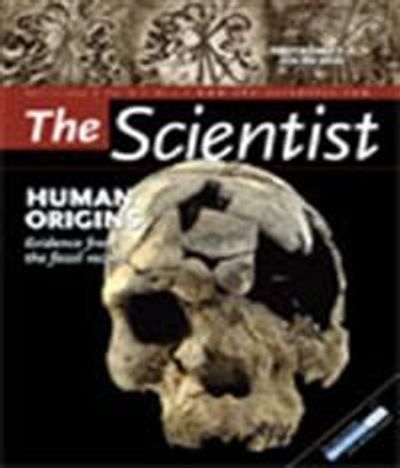 Become a Member of
Receive full access to digital editions of The Scientist, as well as TS Digest, feature stories, more than 35 years of archives, and much more!