MO BIO Laboratories' motto is "Saving you time for life." It should come as no surprise, then, that Mark Brolaski, CEO of the Carlsbad, California-based maker of nucleic acid extraction kits, puts a premium on time for life outside the office. For Brolaski, this means surfing, which is not only his favorite pastime, but also a way for informal bonding to blossom into business partnerships. In fact, it's the common bond between his first employees.
Like Brolaski, more people are finding value in integrating networking into pursuits beyond the usual formal...
Improve Your Networking Etiquette
Whatever the venue, keep in mind these basic rules when building your network.
1. Have something to offer. Even if you are the junior person, offer your contact information relevant to their business, or volunteer your time to organize events to maintain a flow in the relationship, says Toby Freedman, a Hillsborough, Calif., author of the soon-to-be-published book, Career Opportunities in Biotechnology and Drug Development (Cold Spring Harbor Laboratory Press, 2007).
2. Be more approachable. Senior executives in particular should make an effort to network to manage their careers as well as meet new recruits.
3. Don't give somebody a sales pitch, cautions Freedman, as it is a turn-off. Networking is about contact, not the hard-sell.
4. Stick to a relevant point if you talk about a specific deal, program, or technology. "Most people don't want to know fine details," says Freedman.
5. Follow up on an introduction. Keep in contact with your network so that, when you need something, it's not self-serving. At least once a year, print out a list of every single contact and highlight people you haven't contacted in a while, recommends Derinda Gaumond, founder and CEO of WorkIt.com, a networking resource.
"People like to bond to people with whom they have things in common, and it's more socially acceptable now that business has gotten more casual over the years," says Derinda Gaumond, founder and CEO of WorkIt.com, a networking resource. This new casual atmosphere may also be due in part to a generation of biotech managers who weren't schooled in the more corporate pharma environment, says Joe Panetta, CEO of Biocom, San Diego's biotech industry organization.
The West Coast weather, in particular, seems to attract type A personalities who like to play as hard as they work. From surfers to triathletes to mountain bikers, shared common interests inevitably lead to networking. In San Diego, for example, a growing number of biotech executives are learning to surf, and using it as opportunity to recruit like-minded individuals. Brad Klos landed his job as marketing director at Innercool, a medical device company, after paddling in the waves with company founder John Dobak.
While surfing is a unique part of San Diego's biotech scene, many make it a point not to talk shop in the water, preferring instead to take advantage of the rare "unplugged" time. Michael Rhodes, a Cooley Godward venture capital litigation attorney and longtime surfer, relishes working wirelessly at home to get a jump on the day before stopping off at the beach for an hour of surfing on the way to the office. While technology facilitates such flexible schedules, it can also make the need to get away even more imperative. "Luckily, nobody's invented a Blackberry that's waterproof yet," says Laura Shawver, CEO of Phenomix, adding that she's more focused in her work after surfing. But, even the purists such as Rhodes, who eschew mixing business with this particular pleasure, will agree that it's impossible not to make connections with fellow surfers. Rhodes recently hired a securities law expert he interviewed while paddling in the waves.
GETTING ORGANIZED
With the social aspect in place, it's easy for informal venues to evolve into more formalized networking opportunities. More than 15 different biotech companies sponsor surfing teams for the annual Longboard Luau to raise money for the cancer center at University of California, San Diego, thus allowing the subset of biotech surfers to network together. Paul Grayson, director of Sanderling Ventures and organizer of the event, recently found a senior director of business development for a new company through a fellow venture buddy at the luau. Similarly, members of South San Francisco-based Genentech's bike club take part in charity rides while sporting double-helix company jerseys. Invariably on organized rides, fellow biotech colleagues ride beside him to talk shop, says bike club president and Genentech lawyer Daniel Sherman. Casual networking doesn't necessarily have to be organized from outside a company, especially when companies such as Genentech house 7,000 people on one campus. Biking together allows people to find out what's going on in different sectors of the business, says Sherman.
"When I'm on a bike ride, it's 50% enjoying the outdoors and 50% good talk about biotech," says Biocom's Panetta. Once word of his weekly bike rides taken by him and several other Biocom board members got out, it blossomed into a dozen participants each week. Over huffing and puffing, they have discussions about their families and vacations as well as topics near and dear to their business futures, such as how to persuade the California oversight committee to bring a new stem cell grant center to San Diego.
NETWORKING AS A LIFESTYLE
"The idea of networking for a particular purpose isn't valid anymore," says Jeanette Marquess, president of the Medical Marketing Association based in San Francisco. Brolaski, for example, became close friends with his Australian distributor through surfing. "When you become friends, people want to help you more than someone who thinks of you only as business," he says.
Donald Kirsch, now a senior director of drug discovery biology at Cambria Biosciences in Woburn, Mass., missed his former corporate band, as well as the venue to meet colleagues, so he posted a message through Mass Bio. Over 50 people showed interest and two bands ultimately formed. Amidst the layoffs, mergers, business evolutions, most don't live in a town where there are long-term friends, says Kirsch, adding that the community has therefore become the biotech community. "My friends here in Boston are people I worked or consulted with two or three jobs ago," he says.
Joel Martin, a partner at San Diego's Forward Ventures, notes that the entire culture, not just science, is shifting more towards a meritocracy that encourages casual networks of people at different places in their careers. Senior-level executives are no longer distant and aloof. In the more casual environment, everybody is talking as well as biking, riding the waves, playing in a band, or doing whatever excites them. "The talented, thoughtful person is going to take advantage of being able to easily make connections with influential people," says Martin. MO BIO's Brolaski agrees: "Networking is about setting up relationships with people that can help you in business or life."
Interested in reading more?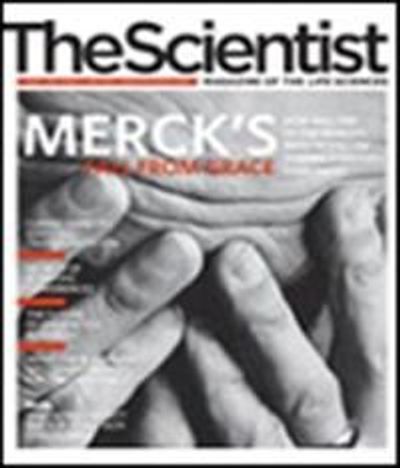 Become a Member of
Receive full access to digital editions of The Scientist, as well as TS Digest, feature stories, more than 35 years of archives, and much more!