In 1997, Domenico Pratico, a third year University of Pennsylvania postdoc, was seeking funding for his molecular research on brain aging and neurodegeneration. For nearly three years, his lab had worked on developing a specific, sensitive new assay to measure oxidative stress in a patient's brain. The results were promising, but he knew he didn't have enough data for an R01 grant from the National Institutes of Health (NIH).
There are many alternative funding sources, says Gila Budescu, Director of Sponsored Research and Program Development at Rockefeller University. But, it's "difficult to convince people to apply to them," she says. Researchers "look mostly at NIH because they are already familiar with those procedures and feel they understand them to some extent." However, funders "need applicants as much as applicants need sponsors," she says.
One private funding institute's story, and a few of its grants
It has a funny name, but Alex's Lemonade Stand Foundation for Childhood Cancer (ALSF) is a serious funding source in pediatric oncology. Over the past decade, they've given $19 million to more than 80 research projects in America. Their commitment originated with four-year-old cancer patient Alex(andra) Scott's lemonade stand, her effort to raise money to help find a cure for all children with cancer. (Alex passed away at age 8.)
"Our applications have been going up every year, and so have our resources," Jay Scott (Alex's father) says. The Wynnewood, PA–based foundation is trying to fill a void in developing and testing new treatments. ALSF-funded projects include research on leukemia, Wilm's tumor, osteosarcoma, and neuroblastoma.
Their 2008 grants totaled $4 million. In the most competitive category, "Innovation," the success rate was 12%. Other categories such as the Young Innovators awards reach about 25%. For Innovation grants ($100,000, up to two years), "We'll take a chance on something not done before, something not yet proven," explains Scott. "We see this as two years of seed funding so an experienced investigator can get some significant research done and then apply for bigger grants."
ALSF's newest grant category, Young Scholars, will provide $100,000 to $125,000 annually up to two years. The Young Investigator grants are $25,000 to $40,000 for new researchers in basic science, with no clinical component.
Grant aggregators
The Foundation Center has an extensive subscription database (http://fconline.fdncenter.org), with information on nearly 100,000 foundations, not-forprofit, and corporate giving programs. If your library doesn't subscribe to their services, you can use them for free at any one of their 400 locations nationwide. The site offers guidance on finding and utilizing 990 forms which list an organization's mission, programs, and finances, from smaller grantmakers.
Community of Science (COS) lists over 25,000 funding sources, including international, public, and private funders (www.cos.com). In addition to the typical search activities (free for registered users), COS posts a weekly list of new grants in Health Sciences.
GrantsNet A free compilation site from the American Association of the Advancement of Science (AAAS), this list is especially quick and easy to explore. Users can choose from GrantsNet's thorough list of selection criteria, encompassing 12 experience levels and 38 broad research areas. A quick search for 2009 grants in molecular biology for initial postdocs yielded 50 listings.
University funding pages Some large research universities offer nonrestricted grant information on their Web sites. For example, the funding database from Duke University's medical center is fully accessible to the public at www.researchfunding.mc.duke.edu. Users searching a particular discipline can sort by order of grant amount, or deadline. The Advanced Search function brings up a small, more select list of granters and is simple to specify.
The Medical Foundation (TMF) has advised clients interested in funding outstanding medical researchers for 50 years. They represent a varying number of foundations (currently 11). Several support basic research areas. Grants from most of TMF's funders start at $40,000 per year (www.tmfnet.org).
Simplifying searching
Deduce the best keywords. Identifying the right keywords in the funding universe can take some experimenting, says Judi Margolin, the Foundation Center's Vice President for Planning. "Start with the broadest category, like microbe, and see which words come up repeatedly." Search for funding that's been provided to institutions similar to your own, to see how they've been worded, and note the keywords used.
Search by state. Funding is often geographically explicit. Learn about the active grantmakers in your state and region, where competition is less intense. For specialties not federally funded, grants may be offered at the metropolitan level.
Apply outside the box. In addition to the funding sources on the major databases, are there less obvious or traditional organizations you could interest in some aspect of your research? Michael Holick, a professor of medicine and biophysiology at Boston University School of Medicine, researches how Vitamin D is synthesized in the skin and the physiological effects of this signaling hormone. He sought and received funding from the Indoor Tanning Association.
Be alert. Sign up for the personalized Funding Alert options wherever they're offered. The aggregator will send news about announced grants matching the specific criteria you select, saving you return trips to the site to keep up to date.
Tips for grantseekers
Don't let the shriveled economy deter you For now, downturns in investments "will not affect our funding," says Roger McCarter, chair of AFAR's research committee. "We're able to cover all our proposed grants until 2011." With 50% of its income from grassroots donors, ALSF isn't reducing grants, either. "It's way too early to see the effects of the economy," says Margolin from the Foundation Center. "We may see some fallout in 2010, but we find foundations are honoring all their current commitments."
If you're small, join forces Smaller institutions with fewer resources and limited infrastructure can be at a disadvantage for biomedical research projects that require costly instrumentation, says Budescu. Finding collaborators that could pitch in resources and expertise "increases the likelihood that the research application would be awarded," says Budescu. One good source for collaborator-seekers is www.authoratory.com.
Get free advice Many people are generous with information, so ask everyone for feedback on your ideas—even an organization that declined your application. Margolin suggests asking institutions to refer you to other funders that may be a better fit. It's appropriate to ask, "'Should I try again next year?' They'll be honest—they don't want you to reapply if they'll never fund you because you have the wrong focus," she says.
Customize your applications Tailor every application scrupulously—anything that seems mass-produced will fail. At every prospect's Web site, analyze guidelines, the mission statement, President's Letter, and annual report "to get a sense of their ethos," advises Margolin. What have they funded before? Where? Who's on their Board?
Check for smooth writing Good writing and organizing helps an application significantly, says McCarter. "Imagine that primary reviewer sitting and reading your grant at two a.m. If the ideas don't come across clearly, you won't be funded."
Call before you apply Although this wasn't always the case, today "funders are more willing to talk to someone, especially if it will save them and the grantseeker time," Margolin says.
Use your university resources To encourage Rockefeller investigators to apply to other funding sources, Budescu's office holds seminars, sends weekly email funding alerts, and continually updates research coordinators on new grants.
Lesser-known $ sources
Alzheimer's Association Offers eight award categories, including New Investigator grants spanning the entire spectrum of dementia research ($100,000, up to two years). The success rate across all categories is 17%. They offer a $400,000 two to three year grant for developing molecular imaging techniques associated with neurodegenerative processes. www.alz.org
American Federation for Aging Research Supports all aspects of aging research in seven different awards of $44,000, minimum. The success rate in 2008 was about 17% for their three Young Investigator grants. A recently funded project studied diapauses and the trade-offs between reproduction and longevity, and the immortal DNA strand hypothesis. www.afar.org
Davis Foundation Postdoctoral Fellowship Program in Eating Disorders Research Presents a brand-new program to accelerate medical research discoveries that could lead to improved therapies for anorexia and bulimia. Ten three year fellowships ($43,000 to $63,000 per year) are available for applicants with less than three years of postdoctoral research. The first awards will be made in 2009. www.tmfnet.org/grantmake.html#davis
Juvenile Diabetes Research Foundation Offers five of the 11 award categories for basic research: autoimmunology, complications of diabetes, regeneration, replacement, and metabolic control. The organization has funded $1.3 billion in research since 1970, with a success rate of approximately 25%. Awards range from $42,000 to $660,000. www.jdrf.org
McKnight Technological Innovations in Neuroscience Welcomes collaborative and cross-disciplinary studies. The organization focuses on funding the development of technology that can be used or adapted to monitor, manipulate, analyze, or model brain function at any level, from the molecular to the entire organism. The success rate for Tech awards, $100,000 annually for 2 years, ranges from 4% to 6%. www.mcknight.org
Pancreatic Cancer Action Network Awards research from early-career scientists and pilot grants for higher-risk research that might otherwise go unfunded. One study funded in 2008 looked at how radiation therapy can add to the effectiveness of pancreatic vaccine therapy. Awards range from $45,000 to $100,000. www.pancan.org
Interested in reading more?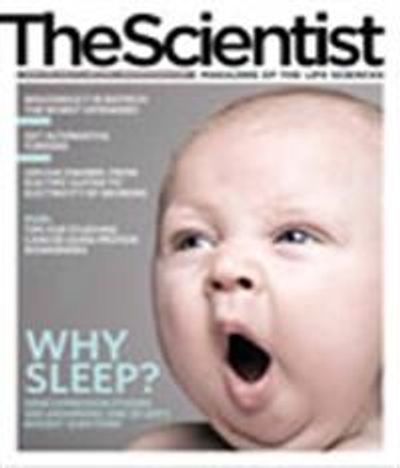 Become a Member of
Receive full access to digital editions of The Scientist, as well as TS Digest, feature stories, more than 35 years of archives, and much more!