When he finished his PhD in biological chemistry at Duke University in 1978, Dave Jarvis got the feeling that the daily plodding of bench-side science wasn't right for him. "I wanted something that was more goal-oriented, something with more immediate gratification," he says. He started looking in industry R&D, but the job market was saturated, so he had to become creative.
Jarvis decided to try a job in technical support for sales representatives for Smith-Kline and French, which eventually became GlaxoSmithKline. He gave salespeople seminars on the science behind the product, and traveled with them to help answer the customers' more difficult questions. "After being holed-up in an academic lab for five years, this just hit me right in the center. I just loved it, I loved the people," says Jarvis,...
So what will you earn?
Still, compared to a typical scientist salary, a sales rep's opportunity to earn a six-figure salary within a few years of starting can seem quite appealing. A base salary for a sales rep in the life sciences sector ranges between $40,000 and $80,000 per year, with commissions and bonuses potentially doubling that amount.
Money, however, can't be the only reason for considering a career in sales, says Jarvis. "You have to really enjoy talking to people." A researcher considering a position in sales should have a resume that demonstrates strong people skills in addition to the technical background. "You really need to have both of those elements to be successful in this field," says Rich Pennock, business unit leader of Kelly Scientific Resources, an international recruiting company.
Most jobs in sales don't require a PhD, but the ability to absorb and apply scientific concepts is as important as the people skills. It lets the sales rep troubleshoot a problem or scientific question on the spot, without needing to call for backup. A good understanding of the science means the ability to win a customer's trust faster. In a 2005 BioInformatics survey, 60% of scientists said they thought it was "extremely important" for sales representatives to understand the scientific applications of their products.
Science isn't everything
Just don't expect your science background to open all the doors in sales. Even though scientists want that background, hiring managers want a track record in sales. Some aren't impressed with a science background alone. "There's a bit of a controversy around that question," says Jarvis, who has hired and trained a number of sales representatives. Some managers will value proven sales ability, aggressiveness, and drive to succeed over scientific background. "Other managers like to take strong raw material and sculpt it into the kind of sales rep they want to see," said Jarvis, whose first manager fit the latter profile and became a sort of father figure to him.
Without a background in sales, it's important to do careful research into the kinds of sales training a company provides, says Pennock. It's worthwhile to find out whether the company offers training in consultative sales - in which the sales rep tries to solve a researcher's specific needs - as well as "soft" skills such as cold-calling, negotiation, and conflict resolution. A company with a strong training program and good support staff is likely to be a better fit for scientists making a move.
For many scientists, technical support can be a great place to start. "It's a lot like sales without the pressure of having to reach a quota," says Jarvis. After a few years on the job "You pick up skills and interact with sales people and ask questions. Then you begin to have a story to tell in an interview," says Jarvis. By the time he moved into sales management, he was providing support to about 150 sales reps in his territory.
While it was a perfect change in careers for Jarvis, sales isn't for everyone. Pennock says that people have to be ready for the long hours, and the stresses of sales quotas and the inevitable dry spells. "The ideal resume would be someone who has the degree we're looking for, has experience in that industry on the technical side, and has also gotten some sales experience under their belt." He says that the people that often do well in sales are "outgoing, [have] skills to interact with people at all different levels. Someone who's not timid. Someone who can go with the flow and deal with the ups and downs of the job."
SO YOU WANT TO BE A SALES REP
Here are some tips from current sales reps and recruiters.
If you're just starting out ...
· Learn from the sales reps who come to your lab. Get a feel for the kind of work they do and the companies they work for.
· Consider a job as a technical support specialist. It's a great way to use your scientific expertise while sharpening your people skills and learning about sales without the pressure of a quota.
· Even if you don't have a PhD, good people skills can be enough to land a job in sales.
If you're trying to choose between job offers ...
· Once you're looking at specific jobs, find out about the kinds of training workshops the company provides. Make sure you'll get the support you need to get started.
· Look for a company and manager that match your personality. Not all managers have the same goals, so make sure to get a good sense of your employer.
Interested in reading more?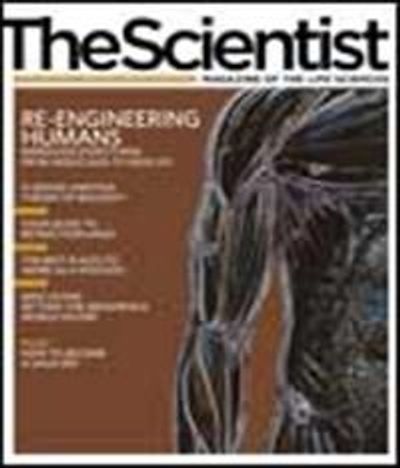 Become a Member of
Receive full access to digital editions of The Scientist, as well as TS Digest, feature stories, more than 35 years of archives, and much more!