Nurturing a new drug or device to market takes skill sets along a continuum of disciplines. Universities have responded to industry demands for scientists who have expertise with business, regulatory affairs, and high-tech drug discovery by designing new programs to teach these skills as well as advance careers.
"Product development, regulatory approval, and commercialization are all linked," says Cris McReynolds, vice president of business development at Affymetrix in Santa Clara, Calif. Companies want employees able to contribute along the entire spectrum-not simply work in their own vacuum. "Like many industries, we're trying to drive decision-making further down in the organization," he says.
To that end, educators have stepped in to offer programs to help researchers broaden their skills as well as their careers. San Jose State University's Master of Biotechnology (MBT) degree program integrates hands-on training in lab-based biotechnologies with MBA-level management and business courses. "The students, already comfortable with...
MBT graduates are now working at big companies such as Genentech as well as smaller biotech companies. Amber Mortens, one of the first MBT graduates, says her MBT-required internship was her foot in industry's door. Having worked with Affymetrix's McReynolds during her internship, he offered her a permanent position upon graduation; she is now responsible for patent and technology licensing at the company.
Farther south in California, universities in San Diego's growing life science community are offering similar programs. The University of California, San Diego, was one of the first programs to respond to industry's increasing needs. UCSD's Extension division developed a number of professional and specialized certificate programs, now totaling more than 125 courses. By offering their programs anytime and anywhere, students can do them online asynchronously, in the traditional classroom, or during intensive short courses. The majority of participants in these programs are industry scientists seeking training for a new position or a raise in salary. In four years, roughly 5,000 students from more than 200 companies, including Amylin, Pfizer, and Gen-Probe, have connected with the program.
"The most popular programs are the professional certificates and intensive short courses that provide additional credentialing for employees," says Del Foit, UCSD Extension director for life sciences programs. UCSD also offers a Master of Advanced Studies in clinical research. Some of UCSD's more popular certificates, including bioinformatics, medicinal chemistry, and drug discovery and development, attract people from around the world and are one measure of the program's success, says Foit.
Just down the street, San Diego State University (SDSU) offers an MS in regulatory affairs and an MS in biomedical quality systems via online courses only. Wanting the credit and pay increase that an advanced degree insures, Debra Gessner, now a regulatory affairs manager at Bruin Pharma in San Diego, began the SDSU program after spending 10 years in industry regulatory affairs.
Ron Domingo, now manager of regulatory affairs at Arena Pharmaceuticals in San Diego, took advantage of both the UCSD and SDSU programs. He says that without the opportunity to explore regulatory affairs through the UCSD certificate program, he wouldn't have felt confident enough to later make the investment in the SDSU MS program. "The programs complement each other, but if you are serious about regulatory affairs, you need the MS to stand out," says Domingo. "The biggest benefit of both was that they cover drugs, biologics, and devices, which provide the flexibility to more easily move between the ever-changing landscape of pharmaceutical and biotech companies."
NIH-Funded Programs
National Institutes of Health funds, although recently reduced, have helped set up drug discovery training programs at a number of institutions. The focus is to train minds to think on multiple planes. The drug discovery program at Vanderbilt University in Nashville, Tenn., is one of six NIH national screening centers. Jeff Conn, a professor at Vanderbilt and former Merck executive, and his colleagues in the Vanderbilt Institute of Chemical Biology and the department of pharmacology currently provide their PhD students and postdocs with intense training in developing high-throughput screens of small molecules and using compounds for studies in animal and tissues models of disease.
The University of Illinois at Chicago's NIH-funded pharmacological sciences PhD training program is designed to integrate training in disciplines as varied as medicinal chemistry and molecular biology. While they currently have only two NIH-funded traineeships, the faculty members are committed to developing the area.
A consortium of six Texas universities has focused on building leadership skills in the drug development setting. Eschewing the usual route of training postdocs in one aspect of the drug discovery process, George Stancel, dean of the University of Texas Graduate School of Biological Sciences at Houston, and colleagues have recently put together joint seminars involving experts from each institution. Students are expected to collaborate across disciplines. They are also familiarized with the technical tools and pharmacoinformatic approaches designed to reevaluate a drug's promise at each step of development, so that they can effectively lead drug discovery teams wherever they go, including the NIH, universities, and industry. n
Five Tips for Broadening Your Career
Everyone's job path is different. Here's some advice to help you choose what path may work best for you.
Look to someone to help you determine your interest. "Find someone who's working in industry who will be a mentor and inform you about what different jobs entail," emphasizes Laura Guy, a San Diego State University program graduate and now a regulatory consultant, first hired into industry by fellow SDSU graduate Debra Gessner.
Or, look to a short educational program to replace the absence of a mentor. "Companies, particularly startups, like to run lean and rarely can provide someone to mentor you, so it's important to build a strong foundation of education," offers Ron Domingo, San Diego State MS graduate and UCSD certificate holder and now manager of regulatory affairs at Arena Pharmaceuticals in San Diego.
Explore how to boost your profile beyond the science. "Learn about the business angle of the industry. If you are already employed, that can mean searching for ways to contribute to the company outside of the lab," recommends Amber Mortens, a San Jose State University graduate currently working at Affymetrix in Santa Clara, Calif. Having used this approach to explore her interest in patent issues, she says it helped her focus her educational interests towards business-minded programs rather than the more traditional MS in biology.
Consider an internship to explore career paths. "Prior to deciding to get into the business side of the biotech world, I thought I wanted to go down another alternative science career path and become a genetics counselor. I did a six-week internship before applying to graduate school and realized it just wasn't for me," says Jaymee Rosenberger, a San Jose State MBT graduate and now a product manager at BioRad in Hercules, Calif.
Once you have chosen a path, find a program that guarantees real-world experience. "It's impossible to learn drug discovery except by immersion," says Jeff Conn, professor of pharmocology at Vanderbilt University.
Interested in reading more?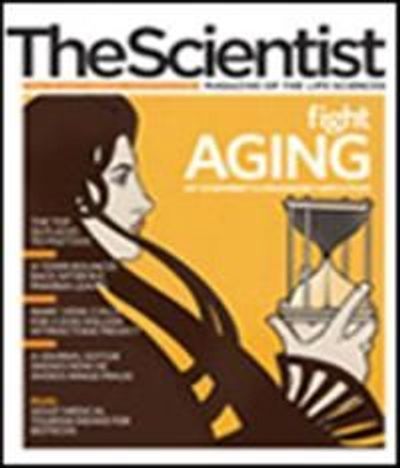 Become a Member of
Receive full access to digital editions of The Scientist, as well as TS Digest, feature stories, more than 35 years of archives, and much more!