While there is no magic formula that leads to a higher salary (except being CEO; see It's Good to Be CEO), experts agree that there are things to keep in mind when negotiating compensation for a new job. For starters: it's all a negotiation.
1. Negotiation starts at the first phone call
A typical initial telephone screening will include 'How much money are you looking to earn?' "The money question is both real and psychological, so if you say, 'Money is not that important, but getting the job done is,' it may sound nice but that's simply naäve or worse," cautions William Morin, chief operating officer of WJM Associates, a New York-based executive coaching and advisory firm. Experts advise having a number in your head and calling that a low range, or answering that overall compensation is important and turning the question back to the interviewer....
2. Choose salary over bonus (when you can)
The tradeoffs between salary and bonus are key negotiating points, especially when the company won't budge on the salary, notes Barbara Preston, senior executive recruiter at Pharmascouts.com, based in La Jolla, Calif. She recalls how a medicinal chemist was getting a top scientific management position at a West Coast startup biotech company and was offered a $10,000 bonus. Instead, he asked and received an additional $5,000 in salary and $2,000 for the sign-on bonus. His reasoning: a one-time bonus is taxed at 50%. Plus, adding the $5,000 to base pay helps later when yearly raises and promotions are based on annual salary.
3. Use vacations as currency
Negotiate vacation time aggressively, as companies may be more willing to extend vacation than boost salary. Try to put into an agreement that any vacation time not taken is paid in dollars equivalent to daily salary. "Vacations are not deal breakers in small biotech companies," says Preston. "I recently had one senior scientist who was getting his first executive position at about $110,000 for an 80-person biotech company and was about to negotiate for a third week. The company gave him what he wanted with no salary change, in part, because these executives are so busy, they often don't take all their vacation time. However, they want to make sure the time is available so they often ask and get it." Still, many companies take a "use it or lose it" attitude toward vacations for midlevel executives such as directors and managers. If they don't use the paid time off, it's gone, and very few companies let them carry it over to the next year. However, for senior executives, vacation policies are more flexible.
4. Talk up multiple offers
When dealing with two competing offers, there is a division of opinion over how much candor should be expressed. "Just say 'I have a couple of opportunities and here are the things about your job that are important for me in this offer,' and leave it at that," says Rossella Derickson, a principal at Corporate-Wisdom.com, an executive development and management training firm in Saratoga, Calif. Preston says that candidates can be straightforward and tactful (without divulging every detail) in acknowledging the dual proposals and in asking one company if it can match the other's offer. "Candidates' biggest mistake is that they often sit back and wait to see which offer comes through rather than being proactive," says Preston.
5. Spell out unplanned endings
Executive employment agreements need to spell out terms in the case of being fired or if the company is acquired and management changes hands. This will offer not only some cash when looking for a new job but also help protect against a loss of vested equity. "In the life sciences industry most companies don't have formalized severance programs," notes Deb Bilak, a principal at Buck Consultants, a New York-based human resources consulting and management firm. "That's not unusual given that there are many small companies." With small companies be creative. A six-month severance package is optimal, but if one is not offered, seek a higher signing bonus, suggests Linda Whitney, president of the Sonder Group, a biotechnology search and placement services firm in Sudbury, Mass.
Interested in reading more?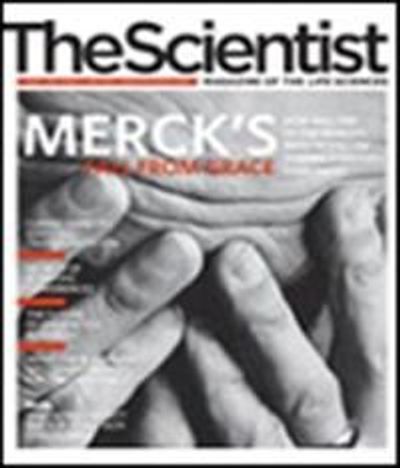 Become a Member of
Receive full access to digital editions of The Scientist, as well as TS Digest, feature stories, more than 35 years of archives, and much more!