When Alastair Murchie decided recently that he wanted to move back into academic research after a decade in the biotech world, he cast his net wide in search of the right position. The 48-year-old molecular biologist was living in Cambridge, England but was willing to consider jobs in the United States, Australia, New Zealand, and China. When the offers came in, he found the choice was easy. ?Really, the best startup package I was offered was in China,? he says.
Murchie?s primary interest is in RNA biology, studying the relationship between its structure and function with high-throughput screening. The Institute of Biomedical Science at Fudan University in Shanghai made him an offer too good to refuse ? the chance to establish his own lab in brand-new facilities, fully funded for...
Science Goes Boom
China?s science economy is booming, as the government?s latest employment statistics, released in March, indicate. The overall numbers of scientists and engineers grew from 690,000 in 2000 to 1.1 million in 2005. Similarly, spending on research and development has grown from 0.9% of gross domestic product in 1996 to 1.34% in 2005. Although this represents a major increase in science spending, it still lags behind the amount spent in Europe and the United States, so the word from central government is that growth will continue for the near future. Its 15-year strategy for science and technology, released in January 2006, envisioned 60% of the country?s economic growth coming from science and technology by 2020, bringing spending on research and development to 2.5% of gross domestic product.
?The only constant in China is change,? says Sarah Perrett, a principal investigator at the Chinese Academy of Sciences? Institute of Biophysics in Beijing. She had been the only non-Chinese person when she arrived in 2000; today at least a few other foreigners are at the institute, although they are not running independent labs. ?They?re really trying to make it more international,? she says of the institute?s leaders.
Another factor in the internationalization of the Chinese research scene is the growing presence of multinational companies and overseas research organizations. In 2008, for example, Dow Chemical is expecting to inaugurate an R&D center that it says will employ hundreds of scientists in more than 60 laboratories, in fields including human health and personal care.
Also in Shanghai, both the Max Planck and Institute Pasteur organizations have opened outposts, bringing a European academic presence. Plus, Swiss drug maker Novartis is planning a $100 million research center as part of the Novartis Institutes of BioMedical Research, which will employ roughly 100 scientists by the end of 2007, ramping up to 400 or 500 in the long term. ?For research we are hiring biologists with expertise in oncology and virology as well as chemists,? says Jeff Lockwood, executive director of communications at the Novartis Institutes. ?For development we are hiring scientists with expertise in translational medicine, safety assessment, biomarker localization and assay analysis, expression profiling, and bioanalytics.?
Lockwood explains that one of the main reasons the company is setting up in Shanghai is to make the most of an emerging life sciences talent pool in the city. ?The Government is making a concerted effort to improve the basic research infrastructure and climate for innovation, which is improving the talent pool at home.? The company will be recruiting globally for the jobs and would consider applications from overseas researchers, he says.
Pfizer, a US pharmaceutical firm, is also expanding its presence in China, says Lingshi Tan, head of R&D at the company?s Shanghai center. In 2005, the company started a pilot facility with 13 employees; it now employs more than 150 people, and most of them have been hired in the past year.
Those hires have been a mix of local people, returned Chinese scientists, and foreigners, says Tan, who worked in the United States for 22 years before moving back to China in September 2006. Pfizer?s research staff includes people from Canada, Australia, Singapore, Malaysia, and the United Kingdom, he says. ?We?re trying to recruit all kinds of people ? because the center we?re building up is part of a global research and development organization,? he says. ?The colleagues working here will work with people outside China on a daily basis.? In a recent speech, Pfizer CEO Hank McKinnell predicted that by 2050, China would be the world?s largest pharmaceutical market. He told his audience he looked forward to the day when new medicines would come stamped ?Discovered in China.?
The Allure of Returning to China
That kind of growth creates a real demand for scientists, one that Chinese authorities have already begun to address. Training home-grown researchers is one strategy. At the Shanghai Institutes of Biological Sciences, for example, 1,724 postgraduate students are in training, including 993 candidates for PhDs, 653 for Masters? degrees, and 78 postdoctoral fellows. Many highly trained scientists of Chinese origin, however, are currently living outside the country, having left to study or work and then stayed. In a 2005 survey from Michael Finn of the Oak Ridge Institute for Science and Education, 90% of Chinese students with temporary visas who received doctorates in 1998 reported that they stayed in the Unites States for at least five years.
So in recent years, authorities from science hubs such as Shanghai have taken to the road, looking to recruit back Chinese researchers living in countries such as the United States. In September 2006, for example, the Shanghai municipal government held job fairs in San Francisco, New York, and Toronto, looking for professionals in a range of sectors from logistics to health and information technology. Among those looking for qualified candidates, the Shanghai Institutes for Biological Sciences and the Chinese Academy of Sciences were seeking postdoctorate researchers and scientific assistants.
Shanghai is not alone in this drive. ?In the last four years there?s been a huge recruitment of group leaders in our institute,? says Beijing-based Perrett. ?Of the 50 or 60 current PIs, at least 30 of these are recent returnees from abroad.? Yu Liu, a 33-year-old clinical scientist who works at Amgen in California, also knows of many scientists who have returned to China from the United States in recent years, particularly to start up companies back home. ?In my view, the Chinese government is at a very interesting time,? he says. ?In the past, there?s been a big brain-power drain from China. All the big people found one way or another to go overseas.? Yu and his family came to the United States while he was at school, his parents moving the family to give their children a better life. ?But things have changed quite a bit in the past 20 years,? he says. ?People?s values have changed and the overall economic development situation has enticed more people to go back.?
Interested in reading more?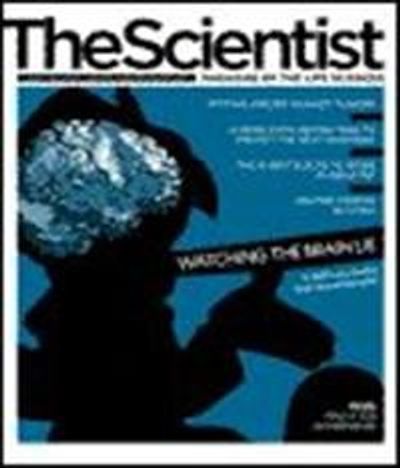 Become a Member of
Receive full access to digital editions of The Scientist, as well as TS Digest, feature stories, more than 35 years of archives, and much more!