Eight months into her postdoc in molecular biology at the Scripps Research Institute in La Jolla, California, Sook Wah Yee's principal investigator notified the lab that he would be leaving for a new position in Georgia. Yee found herself in a predicament: should she find a new postdoc position in the same area of research, find a new job in industry, or follow her PI to Georgia?
As the only woman in her lab, Yee felt isolated and lost. Fortunately, she had signed up for an online mentor through MentorNet (www.mentornet.net), a 10-year-old e-mentoring service. She told her online mentor, Marion Thurnauer, about the situation, and immediately Thurnauer responded, helping Yee through the choices she had to make. Thurnauer aided Yee in deciding which postdoc positions to apply for and how they might fit into her long-term career goals, while also considering the size of the group, the...
Engineering a Beginning
MentorNet was born in 1995 as a pilot electronic mentoring project at the Thayer School of Engineering at Dartmouth College, where Muller, as an associate dean, was trying to retain more women in science and engineering. After many of her colleagues showed interest in the program, she applied successfully for a grant from the Sloan Foundation to expand the project, founding MentorNet in 1997 and launching the Web site in 1998.
At the time, the program's major goal was to encourage women in science, but it has grown to include minorities, and since 2005, the organization broadened its mission to reach out to underrepresented groups in general. In the past year it has seen a 60% increase in the number of minority protégés participating in the program, and it also has a growing population of male protégés.
While the number of minority protégés has grown, the number of minority mentors is still low (see pie chart). Some protégés say, however, that being matched with a mentor of the same ethnicity isn't necessary for a rewarding experience. Michelle Foster, a postdoc in neuroendocrinology at UCSF, sought out MentorNet not only because she is a woman in a male-dominated career path, but also because she wanted perspective from another African American woman in neuroscience. Although her mentor isn't African American, Foster says she could relate to her mentor just as well. "It was definitely a good match. We clicked. We definitely related on a lot of different issues," says Foster, who would talk to her mentor about competition in the workplace and balancing career and family.
"The challenges for women are universal," says Carmen Carter, president of the Multicultural Women's Council, a nonprofit networking organization for woman of different races and ethnicities. E-mentoring allows busy women to connect with people with whom they may not necessarily have access, she adds. The format of e-mail also removes some of the ingrained biases that hinder equanimity. "My PI is really smart so sometimes she can be intimidating - not that she means to be, but I don't want to ask the wrong questions," Foster says. "Whereas on e-mail it's easier to approach someone from behind a screen than it is to approach someone live."
Some mentor-protégé pairs have even developed a strong working relationship. "With one protégé it got to the point where I was her secret editor," says Joanne Kamens, an immunology researcher at Abbott Bioresearch Center and a three-year mentor for MentorNet. "I would look at her presentation slides, look at her documents, edit things for her. It was a fun role for me; we developed her stuff together."
Although MentorNet wasn't originally designed for postdocs, it appears that they've discovered the service on their own, says Muller. "There's something about the training and educational preparation [of postdocs] that prolongs dependence on the institution," Muller says. "It doesn't provide the individual with the skills and impetus to move forward with their own career." Rather than referring to a lab director, or someone who may have a vested interest in what kind of career choice you make, or even more importantly, one who controls your salary, the external mentor can be an objective ally, Muller says, and may be the first "thinking partner" the protégés have in terms of work and family decisions.
Postdocs in the life sciences, however, may not find a MentorNet mentor that matches their focus directly. MentorNet has a small following in the life sciences: As of 2005 only 13% of protégés were in the life sciences, whereas more than 70% were in engineering.
Is E-mail Enough?
MentorNet recommends that mentoring pairs exchange e-mails on a regular basis - ideally once a week. While this is a frequent rate, even for e-mail relationships, it may not measure up to the benefits of a face-to-face mentoring program. Some critics say that people choose mentors with whom they are familiar and would like to emulate. "E-mentoring doesn't really do that," says Nathan Avani, former president of the International Mentoring Association. "With online mentoring [mentors and protégés] are drawn together because of a need [the protégé] has, or a skill they want. But in terms of the [protégés] having to like the person or agree with the person or emulate them, that's not even part of the mix. It's like tutoring, in a way. You don't have to like your tutor in order to be tutored."
Indeed, sometimes an e-mail is just not enough. For Kamens, when one of her protégés was having a crisis at school - a master's adviser had neglected to file research approval papers and then blamed the student, preventing her from presenting her master's project - Kamens picked up the phone and helped her through it, something for which an e-mail would not suffice.
On the other hand, phone conversations or face-to-face meetings can wander, not addressing all of the protégé's concerns, and MentorNet and other e-mentoring services can be accessed by almost anyone, anywhere. "When you're emailing somebody you have time to think about it and craft it," says Roberta Gottlieb, director of the Bioscience Center at San Diego State University and a MentorNet mentor. "On the phone it can be hard for two people to connect and be in the right frame of mind at the same time."
For Brandon Jones, a mentor and marine biologist at the Environmental Protection Agency, he heard from one of his protégés very often, while the current protégé has been something of a no-show. Although MentorNet sends weekly e-mails to spur conversation between pairs, conversation almost always depends on the protégé reaching out. "The biggest challenge for the program is, for those participants who aren't communicating well, how to get them back in touch," says Jennifer Chou-Green, director of programs at MentorNet. "Protégées who sign up without the strong sense that this is something they want and who take advantage of the program can be frustrating for a mentor who volunteers their time."
How to make the most of MentorNet
Don't Be Shy - As a postdoc looking for insight about a career in industry, Maria Manzan was paired with a mentor who had worked in industry but recently returned to a job in academia. Because Manzan had really wanted to learn more about what it was like to work in industry, the pair had little to talk about and communication faltered within a few months. For best results, be upfront right away about what you need from your mentor and what your career goals are.
Do Your Homework - Remember that your mentor has his or her own life, and spare time can be sparse. Craft your questions and concerns carefully, limiting them to two or three issues per e-mail. It can be useful to keep a diary of your impressions and feelings from the day and then circle the thoughts that might be worthwhile to discuss with your mentor. Joanne Kamens, a mentor from Abbott Bioresearch Center, often finds herself typing pages and pages of responses to her protégés and thinking to herself, "this is insane." Keeping it short and to the point may make more frequent communication smoother and less time-consuming.
Don't Give Up - There's no guarantee that the first mentor you are matched with online will be a good fit. Don't be discouraged. For Maria Toledo, a postdoc at the Federal Technical School in Lausanne in Switzerland, her first mentor was extremely busy and eventually stopped e-mailing altogether. Unfazed, Toledo signed up for a second mentor and considers the support and advice that she received the second time around one of the major reasons she recently obtained a tenure-track position.
Chit Chat - Although MentorNet sends weekly e-mails to prompt discussion between mentor pairs, topics to discuss may still be elusive. MentorNet advises protégés to make small talk until something worth discussing comes up. Postdoc Sook Wah Yee found some of the most worthwhile discussion topics while e-mailing her mentor about things in her life other than lab research, such as what she did over the weekend or her favorite movies.
Interested in reading more?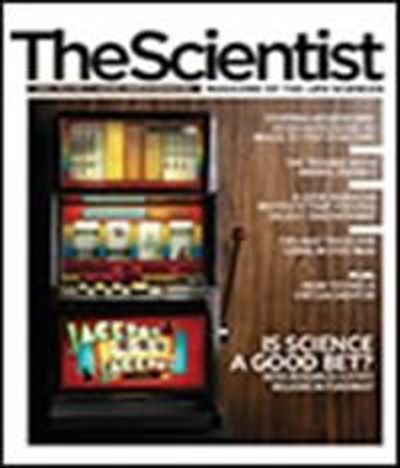 Become a Member of
Receive full access to digital editions of The Scientist, as well as TS Digest, feature stories, more than 35 years of archives, and much more!