ISLAND PRESS, JUNE 2017This year I gave a presentation to public-health students at a university about options for controlling pests and pathogens that didn't depend on industrial-age chemicals such as antibiotics and pesticides. When I asked if they'd ever heard of phage therapy—the use of bacteria-attacking viruses to fight infection—I was met with blank stares. When I finished sharing stories of desperate patients miraculously cured of antibiotic-resistant infections within days, I sensed a bit of skepticism, as if the crowd's politeness was keeping them from asking: "If it's so effective, how come we've never heard of this?" In this age of alternate truths and quack cures, it's an appropriate question.
But phage therapy is nothing new, nor is it some fringe remedy. It was first used to cure Shigella infections early in the 20th century, to miraculous effect (although at the time, scientists were unaware of...
Meanwhile, Russia, France, and Poland continued refining the therapy. Noticing the bacterial propensity to evolve resistance under pressure from killer viruses, researchers understood that they could capitalize on the even greater capacity of viruses for rapid evolution, updating phage cocktails as newly resistant bacterial strains emerged. The Phage Therapy Center in Tbilisi, Georgia, currently offers phage treatments.
Despite encountering skepticism about the effectiveness of phage therapy, I have also been asked by students desperate to find a cure for themselves, or a loved one, to recommend phage-friendly doctors here in the U.S. Other than suggesting that they ask their physician to look into phage therapies or do a Google search, I have had little to offer. But there are glimmers of hope. Now, Western scientists and physicians are trying to introduce the therapy into the American pharmacopeia. In July 2015, the National Institutes of Health organized a meeting of international bacteriophage scientists, entrepreneurs, and regulators hailing from the United States, France, Georgia, China, and elsewhere. Another workshop will be held this July in Rockville, Maryland. There are now clinical trials of phage-therapy products underway in the U.S. and in Europe. If successful, developers will soon be knocking on the FDA's door.
Phage therapy is just one example of a disease-control approach that is more in tune with nature, whether we are concerned about protecting our kids or a field of strawberries. In my new book Natural Defense: Enlisting Bugs and Germs to Protect Our Food and Health, I explore a range of strategies that can help us reduce our dependence on chemicals, from antibiotics to pesticides. The control of microbial infections in humans, in particular, shares many characteristics with agricultural strategies. Rapid, more-accurate diagnostics will help both in the hospital and on the farm: new technological solutions promise to enable rapid disease detection and identification. Prevention can help protect us and the crops we grow. And sometimes the solutions in field and body are the same—phages are useful allies against bacteria in the food industry and in human medicine. As I write in the preface, these are just a few strategies. Some may work, others may not, but such combined efforts can help to reduce our dependence on 20th-century chemical cures. For too long, we have considered ourselves separate from the environment. But the sooner we begin working with, rather than against, nature for our food and health, the better off we will be.

Emily Monosson is an environmental toxicologist. She is an independent scholar at the Ronin Institute and an adjunct professor at the University of Massachusetts, Amherst. Read an excerpt of Natural Defenses.
Correction (July 17): The original version of this article indicated that Shigella was a virus. It is, of course, a species of bacteria. The Scientist regrets the error.
Interested in reading more?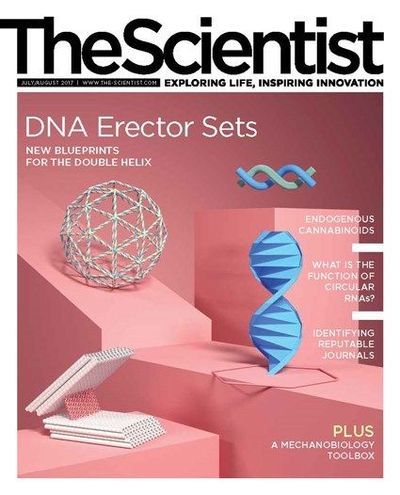 Become a Member of
Receive full access to digital editions of The Scientist, as well as TS Digest, feature stories, more than 35 years of archives, and much more!