Genome Digest
What researchers are learning as they sequence, map, and decode species' genomes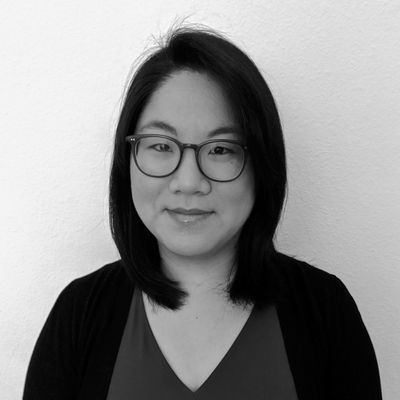 Mar 15, 2017
A quinoa plant© 2017 KAUST LINDA POLIK
Staple grain
Species: Quinoa (Chenopodium quinoa)
Genome size: 1.39 billion base pairs
Quinoa, a nutrient-dense crop from South America, is quickly becoming a staple in Western diets. The grain can thrive in a variety of harsh environmental conditions, such as at high altitudes and poor-quality soil. However, it's not a simple food to produce because the plant's seeds, which contain a bitter-tasting molecule called saponin, must be removed before human consumption.
By sequencing and analyzing the quinoa genome, researchers uncovered a gene that regulates saponin production. The group reported its findings last month (February 8) in Nature. Their discoveries could help researchers create strains of quinoa without the bitter-tasting chemical, allowing it to be more widely produced. "We discovered mutations which ensure that certain quinoa varieties cannot produce bitter tasting saponins," coauthor Robert van Loo, a quinoa breeding expert at...
The researchers said they hope that this could, ultimately, drive down the price of quinoa. "I'd like to see quinoa changed into a crop that can be grown much more widely and become much cheaper," coauthor Mark Tester, a plant scientist at King Abdullah University of Science and Technology in Saudi Arabia, told Popular Science.
Plasmodium falciparumCDC, DR MAE MELVIN
More malaria parasites
Species: Human malaria parasites (Plasmodium malariae, P. ovale)
Genome sizes: 33.6 million and 33.5 million base pairs, respectively
Malaria is caused by Plasmodium parasites, which spread the disease to humans through infected mosquitos. Researchers have sequenced the genomes of three Plasmodium species—P. malariae and two types of P. ovale (wallikeri and curtisi). Their findings were reported earlier this year (January 25) in Nature.
"Although they are less lethal than Plasmodium falciparum, the rarer malaria species are likely to be much more difficult to eliminate," coauthor James McCarthy of the Queensland Institute of Medical Research in Australia, said in a statement. "These new genomes should now make it possible to develop improved diagnostic tools for these Plasmodium species, to ensure that drugs work against them and to assist vaccine development."
McCarthy and colleagues sequenced the genomes of parasites from human malaria patients' blood samples. The researchers then compared these newly sequenced genes to those of other Plasmodium species, discovering new insights into evolution of these parasites. They found that P. malariae contained gene families resembling those for the RH5 protein in P. falciparum, which is crucial for invading human red blood cells. In addition, they discovered less nucleotide diversity in the human-infecting P. malariae than in its chimp-infecting counterpart (P. malariae-like). This was also discovered in human- and chimp-infecting P. falciparum species, which, according to the authors, suggests these species recently diverged.
"The genomes of these more neglected species will enable the development of tools to study malaria transmission and spread, which will be essential to achieve the goal of complete malaria eradication," coauthor Thomas Dan Otto of the Wellcome Trust Sanger Institute in the U.K. said in a statement.
WIKIMEDIA, RYAN HODNETT
Anniversary assembly
Species: Canadian beaver (Castor canadensis)
Genome size: 2.7 billion base pairs
Scientists reported the first Canadian beaver genome sequence last month (February 1) in G3: Genes, Genomes, Genetics. The team sequenced the genome of a 10-year-old captive-bred beaver, "Ward," who was born in Quebec and currently resides at the Toronto Zoo.
"The Canadian beaver had not been [sequenced], and we figured if anyone's going to do the Canadian beaver, it should be Canadian scientists," study coauthor Stephen Scherer, director of the Centre for Applied Genomics at the Hospital for Sick Children in Toronto, told The Globe and Mail.
The project was meant both as a gift to Canada for the country's 150th anniversary and as a way to test a new genome assembly method. "There's a lot of genetic variants that are missed (with the standard technology) because we're comparing to what we already know about the human genome," Scherer told the Globe and Mail. "We could have done this first on a human genome, but we thought we would check two boxes and as good Canadians sequence something new and give it as a gift for the Canadian sesquicentennial."
WIKIMEDIA, MICROPIX
Mighty microbe
Species: Stentor coeruleus
Genome size: Approximately 83 million base pairs
Stentor is a giant among microbes. It is capable of growing up to 2 millimeters long—1,000 times bigger than most bacteria. The massive single-celled organism has a triangular head, a tail, and a mouthful of tiny, hair-like cilia. It can also completely regrow both its head and tail after being sliced in half. To investigate how Stentor gained its regenerative abilities, scientists sequenced Stentor's genome. Their results were published last month (February 9) in Current Biology.
"The most striking feature of the Stentor genome is its extremely short introns," the authors wrote in their study. At a mere 15 to 16 nucleotides long, Stentor's introns are the shortest discovered in any species to date.
The team also found that Stentor's genome size is proportional to its cell size. The researchers aren't quite sure what these new findings mean, study coauthor Wallace Marshall of the University of California, San Francisco, said in a statement. "It's clear that our understanding of this biology is still missing something big."
FLICKR, BRIAN GRATWICKE
Invasive fish
Species: Northern snakehead (Channa argus)
Genome size: Approximately 615.3 million base pairs
The Northern snakehead is an East Asian freshwater fish that is considered an invasive species in North America. This fish often threatens the balance of marine ecosystems through its ability to aggressively compete for food and habitat. Researchers at the Chinese Academy of Fishery Sciences and their colleagues sequenced the Northern snakehead genome. The team reported its findings this month (March 2) in GigaScience.
The team's analysis of the sequencing data revealed two dozen gene families that appeared specific to the Northern Snakehead, and showed that 18.9 percent of the animal's genome is composed of repeat sequences. "The draft genome assembly will be [a] valuable resource for genetic breeding, environmental DNA detection of invasive species, and biological studies on this economically important teleost fish," the authors wrote in their study. "These markers will also be very useful for DNA barcoding in screening invasive C. argus for ecological protection."
Correction (March 28): This article has been updated from a previous version, which incorrectly stated the size of the C. argus genome. The Scientist regrets the error.
Interested in reading more?
The Scientist ARCHIVES
Become a Member of
Receive full access to more than 35 years of archives, as well as TS Digest, digital editions of The Scientist, feature stories, and much more!