Imbedded in the genomes of creatures as varied as mouse and man are retroviral remnants. These artifacts of ancient infections result from RNA viruses inserting DNA copies of themselves into their hosts' genomes. Sometimes they hit the jackpot and make their way into the germ line. Sorted and shuffled over the eons, some of these ancient endogenous viruses have serendipitously developed the ability to shield cells against new viruses.
Research on retroviruses and resistance to them in mice and other organisms surged when the war on cancer was declared in 1971. As scientists began to realize, however, that retroviruses played less of a role in cancer than previously thought, research diminished—only to be rekindled by the AIDS blight in the 1980s. "We'd be nowhere on HIV if there hadn't been years studying these weird mouse viruses," says David Sanders, associate professor, Markey Center for Structural Biology, Purdue University department...
Interested in reading more?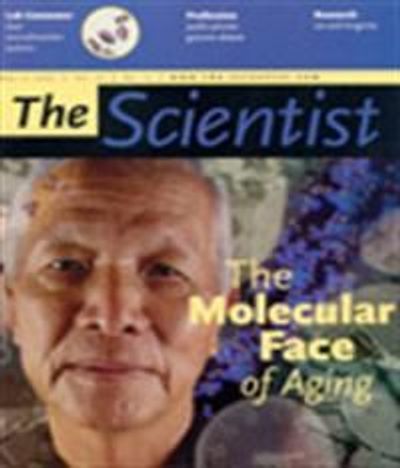 Become a Member of
Receive full access to digital editions of The Scientist, as well as TS Digest, feature stories, more than 35 years of archives, and much more!