Theodor Diener's 1971 discovery of viroids was hard sell. The now-retired Diener, who was working as a plant pathologist with the Agricultural Research Service in Maryland, was trying to isolate the infectious agent responsible for potato spindle tuber disease. He presumed it was a virus. Instead, he detected a novel pathogen, which, unlike viruses, was not protected by a protein coat and appeared to comprise a single RNA molecule.1
Many investigators weren't convinced that the hypothesized entity was big enough to replicate, let alone cause disease. Not until electron microscopy allowed scientists to actually see one of these tiny pathogens, which are about one-fiftieth the size of the smallest virus, did the scientific community seriously consider the viroid.
© Federation of the European Biochemical Societies
At top is the rod like secondary structure proposed for the Pospiviroid family, of which potato spindle tuber viroid is a member. Structural domains...
Article Extras
Related Articles
Research | Dedifferentiation: More than Reversing Fate
Hot Papers | From Parts List to Architecture
Interested in reading more?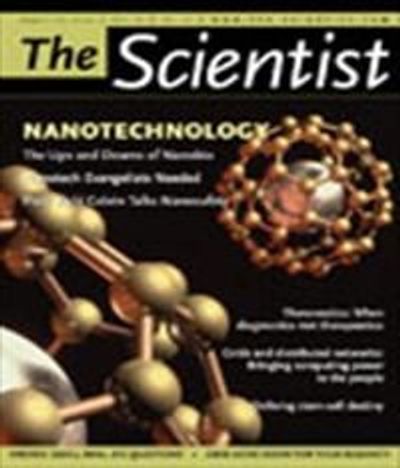 Become a Member of
Receive full access to digital editions of The Scientist, as well as TS Digest, feature stories, more than 35 years of archives, and much more!