Compiled by Brendan Maher
When the United Nation's Food and Agriculture Organization chose to dedicate 2004 as the International Year of Rice, it set as a theme, "rice is life," and with good reason. Rice supplies 20% of the world's nutritional energy and is a staple food for more than half the population. In some Southeast Asian countries, it contributes more than 50% of dietary energy. Nearly 1 billion households in Asia, Africa and the Americas depend on rice for employment and livelihood; and about four-fifths of the world's rice is produced by small-scale farmers and consumed locally.
Not surprisingly, the grain is lodged deep within the culture of the people who grow it; rice is a principal part of folklore, tradition, and creation stories. Researchers today are using traditional breeding and molecular biology to make rice more nutritious, pest-resilient, and ecologically sustainable. Ongoing work to refine rice-genome drafts (...
More precious than pearls and jade
Developing nations produce 95% of all rice, and account for more than 80% of its import and export, but international prices have experienced downward pressure since the late 1990s because of sustained growth and weak overall demand. Still, population growth outpaces rice production.
Seed of Ages
While previous findings have set the first cultivation of rice at roughly 7,000–8,000 years ago in China, researchers have discovered rice and quasi-rice believed to be at least 13,000 years old in the Sorori Paleolithic site in Korea. Though the carbonized hulls look morphologically similar to modern rice, genetic analysis could not conclusively group them with modern indica, japonica, or wild rice species. The ancient grains may hold clues to the origins of modern species and may represent some of the earliest cultivated cereals. (Image from H.S. Cho et al., Advances in Rice Genetics, Sppl. Rice Genetics IV, 2004.)
A grain by any other name
Of the 23 known Oryza species, only Oryza sativa (Asian rice), and Oryza glaberrima (African rice) are cultivated. The two predominant food crops come from O. sativa L. subspecies japonica and O. sativa L. subspecies indica (where L. denotes author Carl Linnaeus, who first identified the plant's botanical name). While indica is grown largely in the tropics and subtropics, japonica, its darker, shorter cousin, is grown throughout cooler subtropics and temperate climates.
- Compiled by Brendan A. Maher
Interested in reading more?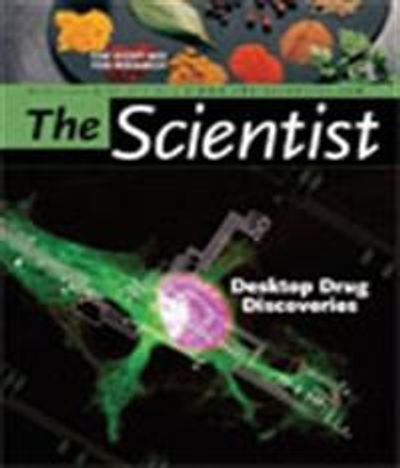 Become a Member of
Receive full access to digital editions of The Scientist, as well as TS Digest, feature stories, more than 35 years of archives, and much more!