Image: Anne MacNamara
Cognition--memory, perception, and attention--is a prerequisite to success, an essential for a normal life. When it becomes impaired through illness or accident, a person's life is turned upside down. Existing memory enhancement drugs treat maladies that rob memory, but they are relatively ineffective and have significant side effects. Some researchers, realizing the huge market that an aging, memory-slipping population can generate, are working to modify some drugs currently on the market and to generate others that improve memory, sharpen perception, and focus attention. Goals include increasing hippocampal levels of cycle AMP, and targeting ion channels and intracellular cascades.
These hopeful cognition improvers are not household names. "The major pharmaceutical companies have been a little reluctant to venture into this arena," says Steven H. Ferris, executive director of New York University's Silberstein Aging and Dementia Research Center. "The small startup companies have nothing to lose. And frankly,...
Interested in reading more?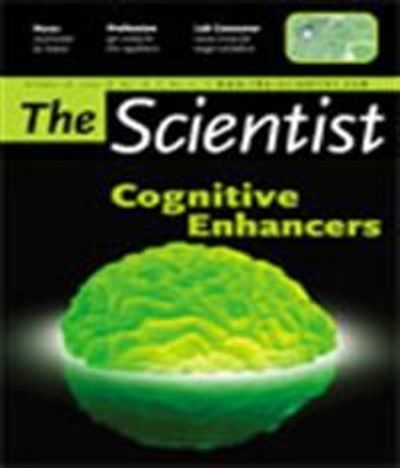 Become a Member of
Receive full access to digital editions of The Scientist, as well as TS Digest, feature stories, more than 35 years of archives, and much more!