This past May, non-profit organizations and hospitals promoted AIDS Vaccine Awareness Day, in some places displaying the traditional AIDS awareness symbol, a red ribbon, upside down – forming a V for vaccine. But it is hardly a V for victory. Even though 19 countries are testing upwards of 30 vaccine candidates, only 2 have advanced to clinical Phase III efficacy trials, according to the International AIDS Vaccine Initiative (IAVI). Candidates in Phase I/II, II, and III include viral vector vaccines, naked DNA vaccines, and protein products like glycoprotein (gp)120, the envelope protein that interacts with CD4. Other approaches include lipopeptides, various HIV protein epitopes with added C-terminal palmitoyl-lysylamide groups. Below are vaccines being used separately and together in large safety, immunogenicity, and efficacy trials. (For more on HIV vaccines, see pp. 26 and 28).
- Compiled by Brendan A. Maher
Interested in reading more?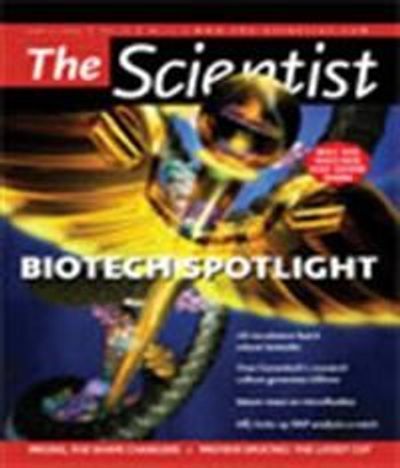 Become a Member of
Receive full access to digital editions of The Scientist, as well as TS Digest, feature stories, more than 35 years of archives, and much more!