When James Whisstock finished his PhD at the University of Cambridge in 1996, he was in the mood for an adventure. So he didn't have to think too hard when Monash University biochemist Stuart Stone offered him a postdoc to study the serpin superfamily of protease inhibitors in Melbourne. "I just thought, bugger it, I'm going to do something dramatic."
Drama indeed ensued. Stone died just weeks before Whisstock was to start work. He found himself nearly 21,000 km from home, without a primary investigator, and wondering what he'd gotten himself into. After talking it through with two other new arrivals from Cambridge he decided to stay. "Looking back on it," he says, "I think I was completely insane."
Serpins were the main reason he stayed. Whisstock had spent his PhD analyzing their remarkable conformational variability. Teasing...
Title: Professor, Department of Biochemistry and Molecular Biology, Monash University, Australia
Age: 35

Representative Publications:
1. J.A. Irving et al., "Phylogeny of the serpin superfamily: Implications of patterns of amino acid conservation for structure and function," Genome Res, 10:1845-64, 2000. (Cited in 116 papers) 2. G.A. Silverman et al., "The serpins are an expanding superfamily of structurally similar but functionally diverse proteins - Evolution, mechanism of inhibition, novel functions, and a revised nomenclature," J Biol Chem, 276:33293-6, 2001. (Cited in 285 papers)
 3. S. McGowan et al., "X-ray crystal structure of MENT: Evidence for functional loop-sheet polymers in chromatin condensation," EMBO J, 25:3144-55, 2006.
Interested in reading more?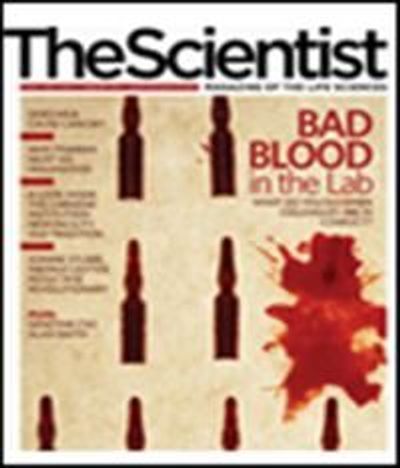 Become a Member of
Receive full access to digital editions of The Scientist, as well as TS Digest, feature stories, more than 35 years of archives, and much more!