When he was a child growing up in northern British Columbia, Leonard Foster's great aunt spread natural willow extract over her garden to promote plant root growth; when Foster and his three younger siblings came down with sore throats, his mother served hot tea spiked with a resinous mixture, called propolis, which is made by honey bees.
These traditional customs seemed to work. But Foster wasn't entirely convinced. Starting at age nine, Foster entered science fair projects where he tested willow extract's fertilizer potential and propolis's anti-bacterial properties. "I wanted to find out if there was any truth to what my mom and my great aunt were doing, or if it was literally an old wives' tale," he recalls.
Foster's interest in honey bees took him to Simon Fraser University for his undergraduate degree, where he...
Title: Assistant Professor, Department of Biochemistry and Molecular Biology, University of British Columbia
Age: 34
Representative publications:
1. L.J. Foster et al., "Unbiased quantitative proteomics of lipid rafts reveal high specificity for signaling factors," Proc Natl Acad Sci, 100:5813-8, 2003. (Cited in 336 papers) 2. C.L. de Hoog et al., "RNA and RNA binding proteins participate in early stages of cell spreading through spreading initiation centers," Cell, 117:649-62, 2004. (Cited in 73 papers) 3. L.J. Foster et al., "A mammalian organelle map by protein correlation profiling," Cell, 125:187-99, 2006. (Cited in 93 papers)
Interested in reading more?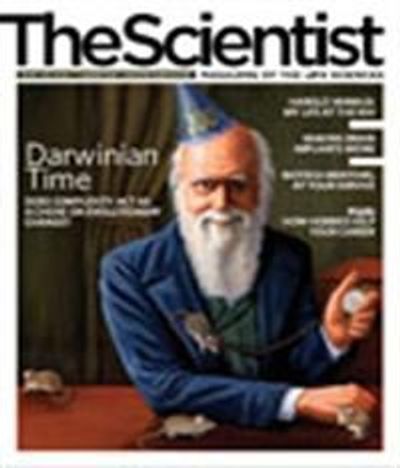 Become a Member of
Receive full access to digital editions of The Scientist, as well as TS Digest, feature stories, more than 35 years of archives, and much more!