Soo-Kyung Lee rushes into her cramped lab at Baylor College of Medicine, apologizing for her lateness?all of two minutes. She opens the door of a spartan office, large enough for a wrap- around desk and a small conference table. The room had been carved out of her lab space she explains later: "I wanted to have my office inside of the lab to have more interaction."
The decision is typical, according to colleagues. "She is a true lab rat," says Samuel Pfaff, her postdoctoral advisor at the Salk Institute for Biological Studies. "She really loves being at the bench." And that's clear when the 30-year-old assistant professor leaps to the white board to illustrate an unfamiliar concept.
Lee joined Pfaff's lab in 2001 after completing a PhD from Chonnam National University in Korea. This meant adjusting not only to a new country but also an entirely...
Title: Assistant professor, departments of molecular and cellular biology and molecular and human genetics at the Huffington Center on Aging at Baylor College of Medicine.
Age: 30
Representative Publications:
1. J.P. Thaler et al. "LIM factor Lhx3 contributes to the specification of motor neuron and interneuron identity through cell type-specific protein-protein interactions," Cell, 110:237?49, 2002. (Cited in 48 papers).
2. S.-K. Lee, S.L. Pfaff, "Synchronization of neurogenesis and motor neuron specification by direct coupling of bHLH and homeodomain transcription factors," Neuron, 38:731?45, 2003. (Cited in 41 papers).
Interested in reading more?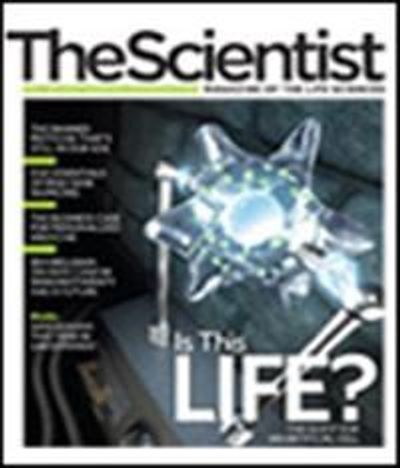 Become a Member of
Receive full access to digital editions of The Scientist, as well as TS Digest, feature stories, more than 35 years of archives, and much more!