Amélie Gaudin studies how plants survive harsh environments
The UC Davis agroecologist grew up on a farm and now works to help farmers grow more resilient crops.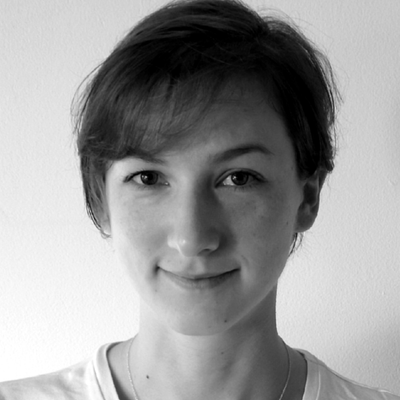 PHOTO BY MAYUMI ACOSTA PHOTOGRAPHYHaving grown up on a farm in France, Amélie Gaudin says it's little wonder she ended up working with crops. "I've been interested in agriculture for a long time," she says. "So I've been following my passion." But it was her experience studying the effects of drought in the early 2000s at the International Potato Center in Lima that gave Gaudin the impetus to pursue this passion academically.
"We farm under the assumption that resources will always be available," she says. But seeing resources under threat from climate change in Peru, "that's when it began to make sense to me that we need to start thinking about farming in a different way."
Keen to explore these ideas, Gaudin joined crop researcher Manish Raizada's lab at the University of Guelph in Ontario, Canada, as a master's student in 2007. There, she undertook a detailed study of the mechanisms underlying responses to low-nitrogen conditions in maize roots. "Phenotyping roots, especially roots of a large plant like maize, is very difficult," says Raizada. So Gaudin proposed an unconventional technique: aeroponics, which grows plants in air misted with nutrient solution. "I didn't know what aeroponics was," Raizada says. "But Amélie went to a hardware store, found some parts, and built the whole system in a greenhouse. It was clear she was going to be a standout."
Gaudin showed that, unlike its wild ancestor, domesticated maize is apparently unable to mitigate nitrogen stress by altering the number of new shoots it produces—instead, it reduces leaf size.1 "We've been breeding crops so they grow well under high levels of nitrogen fertilizer," says Gaudin. "But we've unconsciously selected for genotypes that are less plastic in response to heterogeneous soil resources."
After earning not a master's but a PhD in 2011, Gaudin did a one-year postdoc with the International Rice Research Institute in the Philippines. In 2012, she returned to Guelph for another postdoc, this time with agroecologist Bill Deen. "She's got a very diverse background," notes Deen, adding that although "the whole area of agroecology was somewhat new to her, she contributed very much to the group's work."
Gaudin analyzed a 31-year data set of crop yields, and in 2015 published a paper with the lab showing that diversity in crop rotation—planting different cereals or legumes between crops—significantly increased maize and soybean yields in arid conditions, and reduced the risk of crop failure.2 "It was really the first paper that quantitatively demonstrated the resiliency benefit of diversifying rotation," notes Deen. A follow-up published just months later showed that growing soybean and maize in rotation with wheat boosted crop productivity in low-nitrogen soil.3
By the end of 2015, Gaudin had established her own lab at the University of California, Davis, where she now studies environmental stress and root ecology. Her program received a funding boost last year from the Foundation for Food and Agriculture Research, which named her an inaugural recipient of its "New Innovator in Food and Agriculture Research" award.
But motivation comes largely from working with science's next generation to tackle future agricultural challenges, says Gaudin—who has supervised trainee scientists since grad school. "She was and is an amazing mentor," Raizada notes. "I always knew her students were going to be inspired."
A.C.M. Gaudin et al., "The nitrogen adaptation strategy of the wild teosinte ancestor of modern maize, Zea mays subsp. parviglumis," Crop Sci, 51:2780-95, 2011. (Cited 14 times)
A.C.M. Gaudin et al., "Increasing crop diversity mitigates weather variations and improves yield stability," PLOS ONE, doi:10.1371/journal.pone.0113261, 2015. (Cited 24 times)
A.C.M. Gaudin et al., "Wheat improves nitrogen use efficiency of maize and soybean-based cropping systems," Agr Ecosyst Environ, doi:10.1016/j.agee.2015.04.034, 2015. (Cited 16 times)