Anjali Iyer-Pascuzzi Investigates How Pathogens Invade Plant Roots
The Purdue University researcher is one of the first to examine the molecular processes that underlie infection by soil microbes.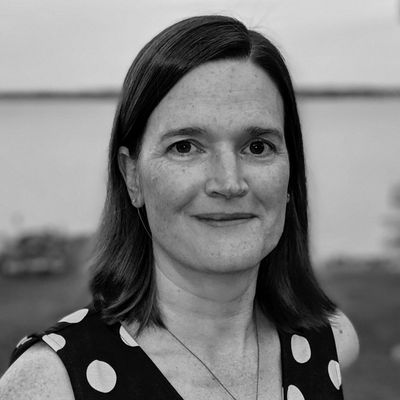 Feb 1, 2018
© BRIAN POWELL
They may not make the cut for big-budget wildlife documentaries anytime soon, but plant-microbe battles don't lack for drama, as plant biologist Anjali Iyer-Pascuzzi learned in an undergraduate seminar at the University of California, Berkeley. "I loved the idea that the plants and the microbes interact with each other," she explains. "It's this race to see who can win, who can be resistant, and who can be virulent."
Intrigued, Iyer-Pascuzzi went on to become a graduate student in a plant pathology lab at Cornell University. But she soon found herself more drawn to the work of Cornell rice geneticist Susan McCouch. Due in part to six months spent in India as an undergraduate, Iyer-Pascuzzi had learned to appreciate "the idea that you could make a difference for a huge population by improving crops, and particularly rice," she explains.
After earning her master's, Iyer-Pascuzzi switched to...
Iyer-Pascuzzi then headed to Duke University for a postdoc, to learn more about molecular biology and plant roots with developmental biologist Philip Benfey. There, she decided to investigate whether different strains of the same plant species produce distinctive root systems, an idea that Benfey says ran contrary to conventional wisdom.
Root architecture had not received much attention from researchers, in part for practical reasons—roots can't be seen through the soil, and pulling them out wrecks their structure. Iyer-Pascuzzi and Benfey devised a system in which plants grew in a transparent, nutrient-laced gel atop a turntable and were automatically photographed as they rotated.2 When the duo used this method to compare different cultivars of rice plants, they discovered that the roots were, as Benfey puts it, "dramatically different."
During her time in Benfey's lab, Iyer-Pascuzzi also analyzed the responses to various types of stress among different cell types in Arabidopsis roots.3
When Iyer-Pascuzzi started her own lab at Purdue University in 2013, she wanted to combine her interests in pathology, genetics, and root architecture. In one project, her group is now looking at how a bacterial pathogen, Ralstonia solanacearum, moves through the roots of tomato plants. The team found that the microbes reach plants' xylem more quickly in susceptible plants versus those that succeed in warding it off.4
Chris Staiger, a plant cell biologist who heads Iyer-Pascuzzi's department, notes that she's an exceptionally well-rounded faculty member, with strong teaching skills and a bent for community outreach in addition to her research chops. "It's often a struggle for many, many faculty to figure out how to get a research program up and running or figure out how to teach," he says. "Anjali does all three facets of this job incredibly well and in a very sincere way."