Christie Fowler: Addicted to Research
Assistant Professor, Department of Neurobiology and Behavior University of California, Irvine. Age: 39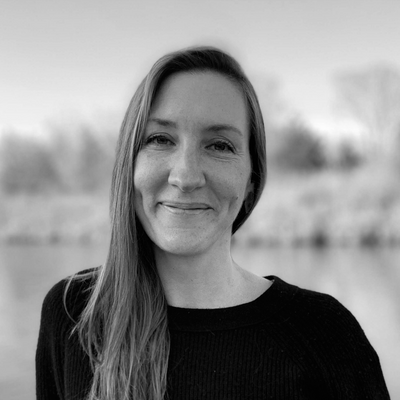 © NOEL BESUZZIAs an undergraduate at Baldwin-Wallace College in Ohio, Christie Fowler became intrigued by neuropathological diseases such as severe schizophrenia. She majored in psychology, volunteered in a hospital psych ward, and worked at a facility for people with developmental disabilities. But it would be another decade before she circled back to neurobehavioral disorders to focus on addiction.
Following graduation, Fowler studied social behaviors in the newly established lab of Zuoxin Wang at Florida State University. Wang says he hesitated at first to take her on as his first graduate student because of her lack of basic neuroscience training, but "she was very determined, and that really impressed me." Fowler looked at the effect of gonadal steroids on neurogenesis in prairie voles (Microtus ochrogaster), and found that exposures to different social situations can alter the amount of neurogenesis that occurs in the animals' brains.1
Wang...
In 2004, Fowler returned to Ohio as a postdoc to study multiple sclerosis, because her family has a history of the disease. But she opted to change tack after a year, focusing on raising her two kids while she taught psychology at a small college back in Florida.
"For me, it was very important to take time off for my family," she says. "At the same time, I missed the excitement of research." After a few years, Fowler started searching for another postdoc position and found Paul Kenny, then at The Scripps Research Institute in Florida, who studies neurobehavioral disorders, including addiction. He accepted Fowler into his lab and tasked her with developing the first-ever protocol for nicotine self-administration in mice. "I was a little naive at this point," says Fowler. "I said, 'OK, I'm going to go do it.'"
Not only did Fowler succeed,2 she immediately "hit one out of the park," as Kenny puts it, applying her protocol to the first mutant mouse she selected. The rodent lacked a subunit of a nicotinic acetylcholine receptor. Variations in the gene encoding the receptor are associated with increased tobacco addiction and lung cancer in humans. The mice, Fowler found, lacked negative feedback from too much nicotine; when other mice would lay off the drug, these mice just kept dosing themselves.3 "Our data really provided a mechanism through which we can understand this increased vulnerability to dependence in humans who have [variations in this gene]," Fowler says.
Kenny says that Fowler was a leader in the lab and had a laser-like focus at work. "I found myself relying on her more and more," he says. "I really miss having her in the lab."
Now Fowler is leading her own group at the University of California, Irvine. She explores whether microvesicles from cerebral spinal fluid deliver messages that induce epigenetic changes in the brain—specifically, in the region known to limit self-administration of nicotine in normal animals. In 2015, she received the $2.3 million Avenir Award from the National Institute on Drug Abuse. "She's really earned it," says Kenny, whose lab is now at Mount Sinai Hospital in New York. "I can see her rise meteorically."
1. C.D. Fowler et al., "The effects of social environment on adult neurogenesis in the female prairie vole," J Neurobiol, 51:115-28, 2002. (Cited 161 times)
2. C.D. Fowler, P.J. Kenny, "Intravenous nicotine self-administration and cue-induced reinstatement in mice: Effects of nicotine dose, rate of drug infusion and prior instrumental training," Neuropharmacology, 61:687-98, 2011. (Cited 33 times)
3. C.D. Fowler et al., "Habenular a5 nicotinic receptor subunit signalling controls nicotine intake," Nature, 471:597-601, 2011. (Cited 251 times)