When Cigall Kadoch was a teenager, a close family friend was diagnosed with late-stage breast cancer. As Kadoch processed the news, she became deeply frustrated. "I didn't understand what cancer was, why it could possibly take someone's life so quickly," she says. That experience led her to learn more about cancer, starting in high school just north of San Francisco and throughout her undergraduate studies in molecular and cell biology at the University of California, Berkeley. Her interest only grew, and she went on to study cancer biology as a graduate student at Stanford University in 2009.
"She walked into my lab one day," says Gerald Crabtree, a pathologist at Stanford who became Kadoch's PhD and postdoc advisor, and "she knew so much and was energetic . . . I was hugely impressed by her." Crabtree studied vertebrate development and chromatin, the collection...
Her career is already flying. I think Cigall will be able to develop into a major leader in cancer biology.

—Scott Armstrong, Dana-Farber Cancer Institute
Kadoch published two of her first big papers with Crabtree in 2013, as a postdoc in his lab. She and her collaborators found that, for human synovial sarcoma, a rare form of soft-tissue cancer in children, translocation of 78 amino acids to one subunit of a chromatin-remodeling complex, the BAF complex, leads to the loss of a tumor suppressor, causing the cells to become cancerous (Cell, 153, 1:71–85, 2013; Nat Genet, 45: 592–601, 2013). That a change in a single subunit of the complex could be a driving factor for some types of cancer was fascinating, Kadoch says.
She decided to study the complex more carefully, and a few months after her papers with Crabtree were published, she was invited to join the Dana-Farber Cancer Institute. She started in January 2014, at 28 years old—one of the youngest assistant professors hired there to date. That same year she was named one of Forbes Magazine's 30 Under 30 in Science & Healthcare. Since then, Kadoch's work has focused on how the BAF complex may suppress tumor formation (Nat Genet, 49:213–22, 2017), and how changes to the complex can activate different genes that lead to cancer (Cell, 171,1:163–78.e19, 2017).
"She is a, if not the, world leader in this particular complex," says Dana-Farber's Scott Armstrong, chair of the pediatric oncology department where Kadoch works. He adds that she is passionate about her research: "Her most defining characteristic is enthusiasm for science."
Crabtree agrees. "We called her 'science in heels' because she always wore heels," he says, explaining that he could always tell how good the results of her experiments would be by the sound and energy of her walk down the hallway to his office.
Staying true to her original motivation for pursuing a career in cancer research, Kadoch says she's also determined to see her science turned into therapies to help patients. Over the past few years, she has turned down money from pharmaceutical companies so that she could cofound Foghorn Therapeutics, hoping to drive the development of treatments for cancer and other diseases influenced by changes in chromatin. So far she has helped to raise $50 million in venture capital funding for the company.
"Her career is already flying," says Crabtree, a cofounder of Foghorn Therapeutics. "I think Cigall will be able to develop into a major leader in cancer biology."
Chia-Yi Hou is a freelance science writer. You can follow her on Twitter @chiayi_hou.
Interested in reading more?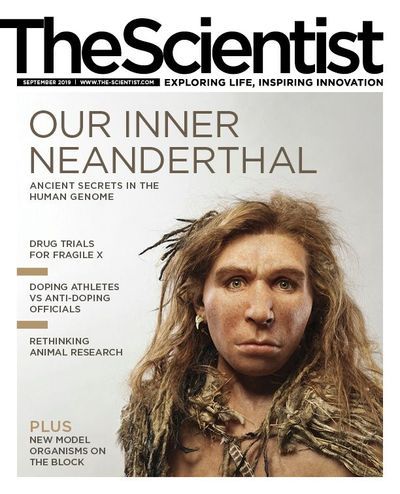 Become a Member of
Receive full access to digital editions of The Scientist, as well as TS Digest, feature stories, more than 35 years of archives, and much more!