Dominique Bergmann: Probing Plant Pores
Assistant Professor, Department of Biology, Stanford University. Age: 41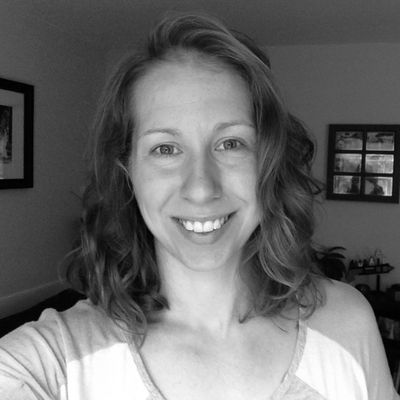 GREGORY COWLEY
Plant geneticist Dominique Bergmann seldom plays by the rules. In college, she was arrested for participating in a Gulf War protest, though she first confirmed with her biology professor that a makeup exam would be available should she miss her midterm as a result of incarceration. And as a young postdoc in the lab of Chris Somerville at the Carnegie Institution for Science at Stanford University, she abandoned what he considered "quite an interesting result"—finding the gene responsible for the perfectly round seeds produced by a mutant Arabidopsis plant—because "she decided it wasn't interesting enough."
"Most people, when they're entering a new field, are looking for anything that will work," Somerville says. "But she was looking for something more exciting."
METHOD: Bergmann found it in the study of organismal symmetry—or rather, asymmetry. As a PhD student at the University of Colorado in Boulder, she had examined the...
As a postdoc, Bergmann tackled the same problem in Arabidopsis, screening for mutations that caused deviations from the normal patterns of asymmetric cell division during the development of leaf pores called stomata. One promising candidate gene turned out to be the exact gene that a fellow postdoc in Somerville's lab had previously discovered in the context of embryonic development.
"There was a moment of 'Oh, darn,'" Bergmann admits, but the she soon realized that her colleague had inadvertently saved her about a year's worth of "boring" work—cloning the gene and establishing the tools to study its function.
RESULTS: The gene the two postdocs had identified, YODA, encoded a MAPKK kinase.1 Mutations in YODA could lead either to plants with no stomata or stomatal precursors, or to plants that had 20 times the normal number of stomata. Comparing the gene expression profiles of the various mutants, Bergmann identified genes that appeared to play a role in stomatal development, three of which turned out to be core transcriptional regulators of the process.2
"She's made some significant discoveries in plants," says developmental geneticist William Wood, Bergmann's PhD advisor at the University of Colorado. "It's been fun to watch her career progress."
DISCUSSION: With her own lab of six postdocs and six graduate students, Bergmann continues to detail the molecular pathway of stomatal development. Her lab is developing tools to induce gain or loss of function in one cell type at a time, using the stomatal system to probe the concepts of cell polarity and asymmetry. Bergmann is also studying the physical mechanisms that drive asymmetric cell divisions, and has already identified at least one critical protein.3
Last year, the US government named Bergmann a recipient of a Presidential Early Career Award for Scientists and Engineers, one of the highest distinctions for young science and engineering professionals, and the American Society of Plant Biologists honored Bergmann with the Charles Albert Shull Award, which recognizes outstanding young plant biologists. "I have no doubt whatsoever that she'll go on to prominence in the field," says Somerville, who won the Shull award in 1987. "She's just really brilliant."
Literature Cited
D.C. Bergmann et al., "Stomatal development and pattern controlled by a MAPKK kinase," Science, 304:1494-97, 2004. (Cited 162 times)
C.A. MacAlister et al., "Transcription factor control of asymmetric cell divisions that establish the stomatal lineage," Nature, 445:537-40, 2007. (Cited 71 times)