Filippos Porichis: Immunoregulator
Principal Investigator, Ragon Institute of MGH, MIT, and Harvard. Age: 33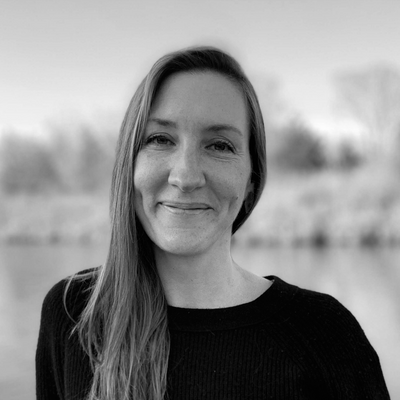 © MATT KALINOWSKI
Many of the friends Filippos Porichis grew up with on the small Greek island of Limnos followed tradition and spent their free time fishing. But his dream was to become a physician. Porichis attended the University of Portsmouth in England to study biomedicine, where immunology pulled him in and never let him go. "I was more interested in trying to understand why diseases are happening and how the immune system fails...than trying to apply clinical medicine."
He stayed at Portsmouth for a master's degree before returning to Greece to earn a PhD from the University of Crete and the Institute for Molecular Biology and Biotechnology. There, Porichis focused on HIV pathogenesis—in particular, how the virus infects macrophages, which go on to regulate T-cell function.
Following his PhD, Porichis spent a compulsory year in the Greek army, which gave him time to think about his future career direction. "I realized I wanted to work more closely on HIV and go somewhere I could be trained with the best techniques and the best people." His resolution brought him to the Ragon Institute of Massachusetts General Hospital, MIT, and Harvard, where he did a postdoc in the lab of immunologist Daniel Kaufmann. Porichis launched into a series of studies on the dysfunction of T cells infected by HIV. In a 2010 paper, he and his colleagues showed that PD-1, a receptor on T cells, upregulates a transcription factor whose activity wipes out the ability of CD8+ T cells to kill infected cells.1
He then turned to PD-1's effects on CD4+ T cells, which Porichis says had received less attention than HIV-specific CD8+ T cells. Kaufmann, now based at the University of Montreal, says Porichis was especially skilled technically, and the PD-1 experiments required creating novel assays to measure the effects of immunoregulatory networks on T-cell function. "Filippos was very successful," he says.
Using patients' blood samples, the team found that blocking the PD-1 pathway boosted CD4+ T-cell function, even among people who had undetectable viral loads.2 "This was proof of principle that immunotherapeutic interventions could complement antiretroviral treatments," Porichis says.
To probe deeper into PD-1's ability to so profoundly mess up T cells, Porichis and colleagues looked at the epigenetic regulation of the gene PD-1. It turns out that in HIV-positive people with low viral loads, the promoter region of the gene remains unmethylated—in other words, the switch is turned on even when the virus stops actively replicating.3
In 2013, Porichis started his own lab at the Ragon Institute. He's now focused on how healthy T cells function, with the aim of identifying ways to help combat viral infection. Most recently, he developed an assay to detect proteins, microRNAs, and mRNAs at the single-cell scale.4 "It takes immunology to a new level," he says.
Porichis also leads the institute's international programs. One of his main responsibilities is to introduce students at Harvard Medical School to unmet medical needs in Africa. Ragon Director Bruce Walker says Porichis campaigned to have South African students involved as well, bringing them to the U.S. and having them accompany the Harvard group on a trip to Africa. "Filippos's interest is to build scientific capacity in Africa," Walker says, "and I think this really contributes to that."
References
Clarification (May 1): The print version of this article stated that Porichis's friends became fisherman, rather than spent their free time fishing. The online version has been adjusted.