Jacob Hooker: Weaver of Brain Science
Director of Radiochemistry, Athinoula A. Martinos Center for Biomedical Imaging; Associate Professor, Harvard Medical School. Age: 35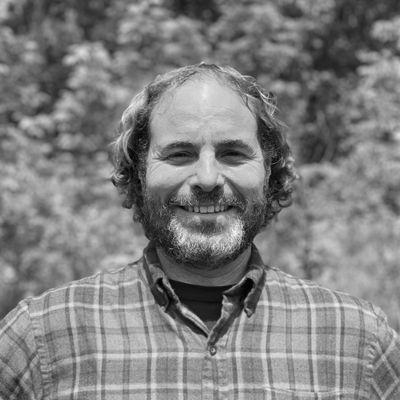 © MATT KALINOWSKIAs a kid growing up outside Asheville, North Carolina, Jacob Hooker spent a lot of time tinkering underneath cars with his mechanic father. But it was a guest speaker in his high school chemistry class who provided the spark that propelled him into research. Kent Hester, director of student and career services at North Carolina State University's College of Textiles, told students about opportunities for studying textile chemistry. Hooker applied to NC State and won a $5,000-per-year North Carolina Textile Foundation merit scholarship, graduating in 2002. "That was one of the largest college-based scholarships on NC State's campus at the time," Hester recalls.
Hooker published four papers while at NC State, but when the time came to apply for grad school, he says he was "geographically driven" to branch out from his home state and explore the western half of the country. On a visit to...
"From the very second I met him, I could just tell he was a very special individual," says Francis, who develops techniques for the chemical modification of proteins. "He's got a certain intensity and scientific sophistication to him that supersedes any kind of training he had." While in Francis's lab, Hooker published a technique for chemically modifying the interior surface of a viral capsid that would pave the way for viral drug-delivery methods.1
Near the end of his PhD research, Hooker learned about radioactive label­ing and radioisotopes from Jim O'Neil at Lawrence Berkeley National Lab. Then, at a nuclear medicine meeting in the winter of 2006, he attended a presentation given by Brookhaven National Lab organic chemist Joanna Fowler about using specially synthesized radioactive molecules and positron emission tomography (PET) technology to study the neurobiology of addiction. "It was incredibly exciting that a chemist could label a small molecule and observe something fundamental about the brain using that molecule they made," Hooker says.
He immediately wrote to Fowler, asking if she had an open postdoc position in her lab. "She said she didn't, but she'd be willing to help me look for money to make one," Hooker says. He submitted an NIH training proposal as he was finishing his PhD dissertation and got the grant. Hooker moved to Fowler's lab in 2007. "Getting him was like winning the lottery," says Fowler, now a professor emeritus at Brookhaven.
Fowler introduced Hooker to PET, which is used in concert with radionucleotide tracers to image molecules in the active brain. Hooker and colleagues built new radiotracers that target novel molecules to gain insights into their in vivo function. He also helped develop a new method for quickly and efficiently labeling the carbamate functional groups with carbon-11 (11C), one of the most important isotopes for PET research.2
Hooker started at the Athinoula A. Martinos Center for Biomedical Imaging at Massachusetts General Hospital in 2009, overseeing the construction of the center's new MRI/PET facility while setting up his own lab. Earlier this year, Hooker and Mass General neuroscientist Marco Loggia devised a PET imaging strategy to record the activation of glial cells in the brains of chronic-pain patients.3 With other colleagues Hooker developed a novel histone deacetylase–binding radiotracer, [11C]Martinostat, which could open an unprecedented window into DNA expression in the brain.4
"He's the best I've ever seen," Fowler says. "He's going to ask questions we haven't thought of before."