© STEVE CRAFTIn 2011, at the Fifth International Meeting on Synthetic Biology in Stanford, California, Karmella Haynes arrived at the designated spot to display her poster. Rather than standing idly by, however, she set the board on an easel, whipped out a paintbrush, and turned science into art. Visitors stopped to watch as her experiments came alive. Red and yellow cells seemed to float off the poster and hover above her data. "My crazy artist side came out," says the synthetic biologist, now an assistant professor at Arizona State University (ASU).

METHODS: As a kid growing up in St. Louis, Missouri, Haynes spent a lot of time painting and problem solving. She loved Legos. In high school, math excited her most of all, until she learned about DNA. The idea of "letters strung together to make a person a person—that was the first thing that blew my mind,"...
Haynes went to Florida A&M for her undergraduate degree and spent summers working in a lab at MIT. For graduate school she returned to St. Louis, where she joined the Washington University lab of Sally Elgin to study how chromatin packaging regulates gene expression in Drosophila. They found that a transposable element involved in the silencing of genes by heterochromatin formation is a target of RNA interference.1
By the time she completed her PhD in 2006, Haynes was ready for something new. Without a research focus in mind, she headed to Davidson College in North Carolina for a teaching and research postdoc, and there she was introduced to synthetic biology. As part of an International Genetically Engineered Machine (iGEM) competition, she guided a group of students through the building of a plasmid that could solve a sorting problem—how to stack objects in the right order and orientation using the fewest rearrangements.2 Math and biology converged to solve the puzzle. "I'm not religious or superstitious, but man, this was magical," says Haynes. She had found her field.

RESULTS: During a second postdoc, in Pam Silver's lab at Harvard, Haynes blended chromatin dynamics and synthetic biology, "which no one had ever done," says Silver. "She was really creative in thinking about new things to do." Haynes engineered artificial transcription factors involved in chromatin modification. Rather than targeting DNA sequences, these synthetic transcription factors activated genes by targeting histone methylation.3
In 2011, Haynes started her own lab at Arizona State to continue her work on chromatin. She's investigating additional "molecular dials" in chromatin that can be used to turn up or down the strength of signals to control the phenotypes of cells. She's also become an iGEM judge. "She wants to share her passion with a larger number of students and show them the beauty of synthetic biology," says Marco Santello, the director of the School of Biological and Health Systems Engineering at ASU.

DISCUSSION: Haynes's paintings still hang at Harvard. What she does at the easel mirrors her approach to science at the bench. She describes her art as literal symbolism, telling a story "in a way that you have to ignore reality sometimes to put all the things you need to into the same physical space."
See some of Haynes's artwork.

K.A. Haynes et al., "Element 1360 and RNAi components contribute to HP1-dependent silencing of a pericentric reporter," Curr Biol, 16:2222-27, 2006. (Cited 54 times)
K.A. Haynes et al., "Engineering bacteria to solve the Burnt Pancake Problem," J Biol Eng, doi:10.1186/1754-1611-2-8, 2008. (Cited 44 times)
K.A. Haynes, P.A. Silver, "Synthetic reversal of epigenetic silencing," J Biol Chem, 286:27176-82, 2011. (Cited 12 times)
Interested in reading more?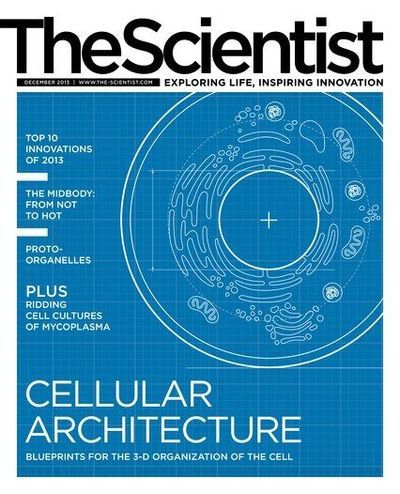 Become a Member of
Receive full access to digital editions of The Scientist, as well as TS Digest, feature stories, more than 35 years of archives, and much more!