© MATTHEW GILSONGrowing up in the town of Beersheba in Israel, Yoav Gilad became restless when high school failed to challenge him. So, after testing out of his classes and graduating early, he started taking college courses at age 15, eventually matriculating at Ben-Gurion University his hometown, where he majored in molecular genetics and biochemistry. "I was fascinated by the contrast between the fact that so much is planned and programmed, but there's also so much variability," Gilad recalls.
Mandatory army service sidelined his college career for three years, but Gilad eventually returned to Ben-Gurion, where he got his first taste of laboratory research near the end of his undergraduate tenure. Gilad says he was captivated by the idea that through laboratory science he could potentially become the first person in the world to find the answers to age-old questions. "The charm of that really attracted me," he...
In Lancet's lab, Gilad showed that humans have nearly twice as many pseudogenes—genes that have lost the ability to code proteins—for olfactory receptors as do some nonhuman primates, reflecting humans' reduced dependence on olfaction.1 In subsequent research, he and Lancet speculated that the marginalization of olfaction in some primate species, concomitant with the evolution of color vision, paved the way for humans' predominant reliance on their visual system, which includes three types of color receptors called cones.

RESULTS: Although Gilad secured a faculty position at the University of Chicago right out of graduate school, he jumped at the opportunity to first explore a new research direction as a postdoc. "I knew I could gamble, do something a little dangerous," he says. He spent the next two years working in Kevin White's lab at Yale University developing high-throughput multispecies DNA arrays. Using this new tool, Gilad identified, across several primate species, sets of genes whose expression appears to be driven by natural selection, suggesting that gene regulation can be an important driver of evolution.2 "Yoav is unbelievably good about treating evolution in a quantitative fashion—one of the world's best," says Lancet.

DISCUSSION: Now in his own lab in Chicago, Gilad studies the mechanisms underlying gene regulation variability. In collaboration with Jonathan Pritchard, now at Stanford University, Gilad pegged genetic variants that alter chromatin accessibility and transcription factor binding as key mechanisms by which genetic variation leads to differences in human gene expression.3 "Yoav's really fearless in terms of pushing new technologies and building up data sets that combine multiple aspects of gene regulation," says Pritchard.
Next up for Gilad: reprogramming induced pluripotent stem cells (iPSCs) in humans, chimpanzees, and rhesus macaques to become cardiomyocytes, hepatocytes, and motor neurons, thereby expanding his search for variation in gene regulation to whole new classes of cells to which he previously has not had access. "Now we're not limited by cells we can get from a blood draw." he says, "Rather, we are limited to cells that we can differentiate from the iPSCs."

LITERATURE CITED:
Y. Gilad et al., "Human specific loss of olfactory receptor genes," PNAS, 100:3324-27, 2003. (Cited 240 times)
Y. Gilad et al., "Expression profiling in primates reveals a rapid evolution of human transcription factors," Nature, 440:242-45, 2006. (Cited 219 times)
J.F. Degner et al., "DNase I sensitivity QTLs are a major determinant of human expression variation," Nature, 482:390-94, 2012. (Cited 52 times)
Interested in reading more?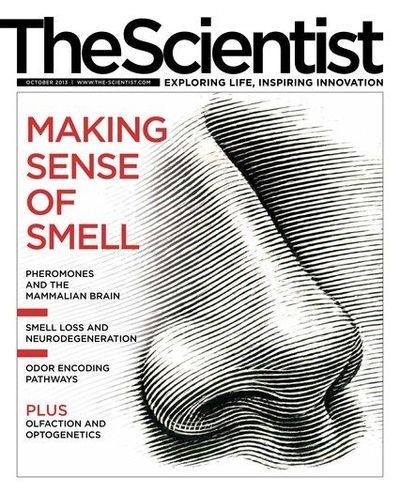 Become a Member of
Receive full access to digital editions of The Scientist, as well as TS Digest, feature stories, more than 35 years of archives, and much more!