Yvonne Saenger: Immunotherapy Pioneer
Assistant Professor, Department of Medicine, Columbia University. Age: 41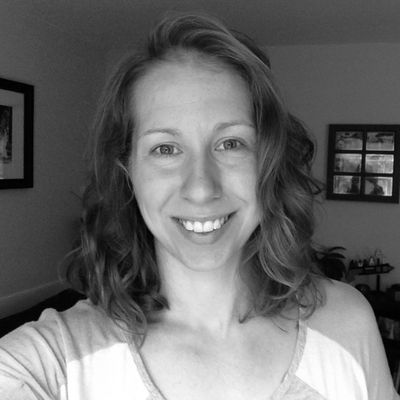 © DUSTIN FENSTERMACHERYvonne Saenger majored in Russian at Harvard University, but, realizing that "medicine would allow me to have an impact on people's lives in a way the humanities wouldn't," she also took a full suite of premed courses, then headed to Columbia University for medical school. After her younger sister was diagnosed with cutaneous T-cell lymphoma, she homed in on oncology. (Her sister is in remission and doing just fine now, Saenger notes.)
At med school, Saenger spent some time in the lab of Leonard Chess, where she worked on regulatory T cells in the context of treating autoimmune disease. It was interesting work, Saenger says, but "I was fascinated by the flip side of it: you could also activate your cells to kill off the lymphoma."
During her fourth year of med school, she again returned to the lab, this time working with Alan Houghton and Jedd Wolchok at the Memorial Sloan Kettering Cancer Center (MSKCC) on assays to measure T-cell activation. "[Saenger] was very, very motivated; very, very passionate about making the most of her time in the laboratory," Wolchok says. He recalls one occasion when Saenger came into the lab at night, after everyone else had gone home, and ended up getting questioned by security. "[She took] the risk of appearing like she was a trespasser to actually get some research done."
Saenger stayed at Columbia for her residency, but she returned to MSKCC to do a fellowship with Houghton and Wolchok. Saenger examined the effects of combining tumor-targeting monoclonal antibodies with vaccines designed to activate T cells. "We wanted to show that activating both arms of the immune system, the B cells and T cells together, would be a more effective strategy against the tumor," she says. And in mice, at least, it was.1
At the same time, Saenger became involved with some of the first patients to receive ipilimumab (Yervoy), "the first medicine ever to improve overall survival in patients with melanoma," says Wolchok, who led early-stage trials of the drug.
But the improvements the researchers saw tended to occur later than expected, sometimes months after the patients were first treated, Wolchok adds.2 "The types of responses we were seeing didn't follow the same sort of kinetics that you'd expect from, say, a chemotherapy or targeted therapy. It influenced the endpoints for the pivotal Phase 3 trial."
In August 2009, Saenger started her own lab at Icahn School of Medicine at Mount Sinai, where she began investigating the expression of immune genes in tumors. After developing an immune biomarker for melanoma, Saenger and her team "found that a higher expression of certain immune genes predicts better outcomes in melanoma," she says.3 The results could help tailor immunotherapies in the future, Saenger notes, with patients showing severely depleted immune responses requiring a greater therapeutic boost, for example.
In August 2014, she headed back to Columbia, where she continues to identify biomarkers of immune response and to examine the tumor microenvironment, both pre- and post-treatment. Saenger's also exploring combining oncolytic viruses with checkpoint blockade therapies. "I'm trying to do research and also tie it back into the clinic," she says. "It's challenging because you have to be comfortable in both worlds."
"Yvonne is a very, very intelligent, motivated, and compassionate physician. She's an astute researcher," says Wolchok.
"She's a very lively, enthusiastic person," adds Nina Bhardwaj, director of immunotherapy at Mount Sinai who collaborated with Saenger on the biomarker work. Between seeing patients, doing research in the lab, and conducting clinical trials, "she's one of those people who's doing everything at the moment. . . . I think she's going to do very well."
Y.M. Saenger et al., "Improved tumor immunity using anti-tyrosinase related protein-1 monoclonal antibody combined with DNA vaccines in murine melanoma," Cancer Res, 68:9884-91, 2008. (Cited 24 times)
Y.M. Saenger, J.D. Wolchok, "The heterogeneity of the kinetics of response to ipilimumab in metastatic melanoma: patient cases," Cancer Immun, 8:1, 2008. (Cited 80 times)
S. Sivendran et al., "Dissection of immune gene networks in primary melanoma tumors critical for antitumor surveillance of patients with stage II-III resectable disease," J Invest Dermatol, 134:2202-11, 2014. (Cited 2 times)