If you've been intrigued by Linux but want to avoid the hassle of repartitioning your hard drive, Bioknoppix http://bioknoppix.hpcf.upr.edu may be just what you need. A bioinformatics-themed version of Knoppix, Bioknoppix, unlike most Linux distributions, does not install to the hard drive; instead it runs from a CD.
As a result, the existing operating system is untouched, says Bioknoppix codeveloper Humberto Ortiz of the University of Puerto Rico. "You just pop the CD in and reboot the computer, and up comes Bioknoppix and you do your sequence analysis or whatever," says Ortiz. "Then you pop the CD out and reboot the computer again," to restore the system. That makes Bioknoppix (currently at version 0.2.1 beta) ideal for students, demos, and workshops, he says. Users can save their work to a floppy disk, zip disk, or a USB pen.
A full-featured Linux variant, Bioknoppix includes such popular titles as the KDE...
PENGUIN PUSH
But Bioknoppix is not the only Knoppix-based Linux distribution customized for bioinformaticians. Late in March, Pratul K. Agarwal of the Oak Ridge National Laboratory released a beta version (0.1) of Vigyaan CD. Described on its website http://www.vigyaancd.org as "an electronic workbench for computational biology and computational chemistry," Vigyaan CD (Vigyaan is Hindi for science and knowledge) supplements life science tools with chemical ones like XDrawChem and Ghemical.
Another Knoppix distribution is expected this fall. The current version of Bio-Linux (3.0), available from the UK's National Environment Research Council's Environmental Genomics Thematic Programme Data Centre, Oxford University, sports a long list of bundled biological software. But it also requires a very specific computer configuration: a Dell Precision 650, dual 2.4-GHz Xeon CPU workstation with 1 GB RAM, 160 GB hard disk, and a 17-inch flat-panel display. That's because 3.0 is not a true distribution; it is a snapshot, or image, of the installation on just such a computer. As a result, according to the Bio-Linux website http://envgen.nox.ac.uk/biolinux.html, "Installing it on hardware that is different to ours may cause some initial teething problems." Bio-Linux developer Dan Swan says Bio-Linux 4.0, expected in October, will be Knoppix-based to eliminate this issue.
- Jeffrey M. Perkel
Interested in reading more?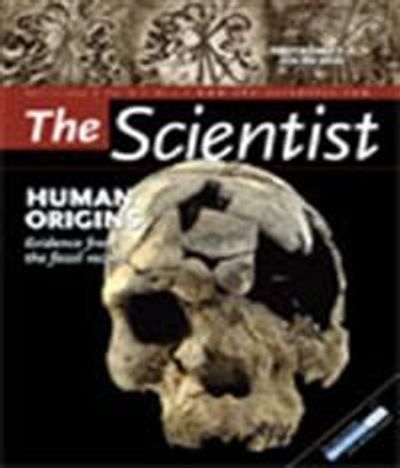 Become a Member of
Receive full access to digital editions of The Scientist, as well as TS Digest, feature stories, more than 35 years of archives, and much more!