DOWN TIME: Human beings spend a third their lives sleeping, on average. That means for a person who lives 71 years, more than 23 of those are spent abed. For all the time we spend sleeping, the function of the phenomenon remains largely unknown to science.© ISTOCK.COM/BESTDESIGNS
Look, sleep is the most demanding master there is; no one can stop it when it has chosen to arrive. We were the first to recognize the sheer economic might of sleep.
—Jamaal Bhai, a Delhi entrepreneur who rents quilts to homeless laborers in the sprawling metropolis, quoted in a new documentary about the practice called Cities of Sleep (The New York Times, January 4)
If sleeping and dreaming do not perform vital biological functions, then they must represent nature's most stupid blunder and most colossal waste of time.
—Jungian analyst and psychiatrist Anthony Stevens, in...
If the association between microcephaly and Zika virus is confirmed, there will be an ethical imperative to protect women of childbearing age from contracting the infection. The public will demand well-funded, proactive leadership from the World Health Organization.
—Lawrence Gostin, public health and law expert at the O'Neill Institute for National and Global Health Law at Georgetown University, speaking about the decision by World Health Organization Director-General Margaret Chan to convene an emergency meeting on the emerging epidemic of the Zika virus in the Americas (January 28)
Dengue viruses, which are also transmitted by these two mosquito species, caused 2.3 million cases of dengue fever and far more serious dengue hemorrhagic fever in 2013 in the same countries in the Americas that have been, or will be, affected by Zika. These included more than 37,000 severe illnesses and 1,300 deaths. And yet these numbers hardly raised an eyebrow in the United States.
—Michael Osterholm, director of the Center for Infectious Disease Research and Policy at the University of Minnesota (The New York Times Sunday Review, January 29)
Not only is a discrimination-free environment the right setting for all people, it also fosters important learning, mentoring and research that are imperative to the advancement of science.
—The US National Science Foundation, in a recent announcement affirming its commitment to "preventing harassment and to eradicate gender-based discrimination in science." (January 25)
There is concern among some front-line researchers that the system will be taken over by what some researchers have characterized as "research parasites."
—Dan Longo and Jeffrey Drazen, editors at the New England Journal of Medicine, from an editorial on the dangers of data sharing (January 21)
Interested in reading more?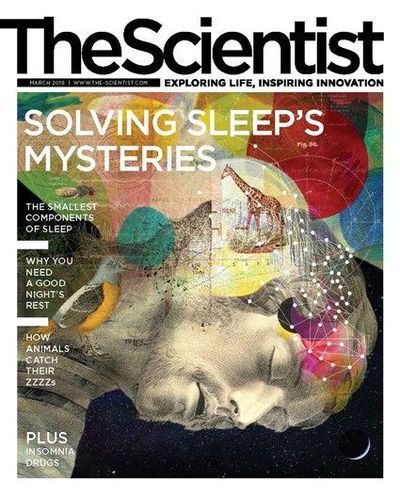 Become a Member of
Receive full access to digital editions of The Scientist, as well as TS Digest, feature stories, more than 35 years of archives, and much more!