SPORTS MINDED: NFL players experienced 189 diagnosed concussions during the 2012 regular season. That's more than 11 concussions each week.© THARRISON/ISTOCKPHOTO.COM
Although we cannot play every game in Denver, the winning strategies for defeating the concussion crisis may come from research focused on recreating the safe biomechanics already in use in the animal kingdom.
—Gregory Meyer, director of research in sports medicine at Cincinnati Children's Hospital Medical Center, in a New York Times Op-Ed about how bighorn sheep and woodpeckers avoid concussions (January 3)
I've never regretted being in science and being in research. The exhilaration that one gets in making new discoveries is beyond description.
—University of Chicago geneticist Janet Rowley, who died in December, on receiving a 2009 Presidential Medal of Freedom
We know that unemployment is low among scientific PhDs now, but we don't really know where...
—Incoming National Institute of General Medical Sciences director Jon Lorsch, at an American Society for Cell Biology panel (December 16)
I consider this one of the greatest paradoxes of our time.
—Harvard University biologist George Church, after no one in an audience of 150 attending a seminar on personalized medicine raised his hand when Church asked if anyone had gotten his genome sequenced (December 13)
We all know [scientific fact], but we keep it to ourselves. Don't! Share the love

.
—Astrophysicist Neil deGrasse Tyson, speaking at the 223rd meeting of the American Astronomical Society about how scientists can better interact with the public (January 6)
Never before has a science expedition reached out live to so many people from such a remote location.
—Chris Turney, leader of the Australasian Antarctic Expedition research crew, aboard the Russian ship Akademik Shokalskiy, which was trapped by thick sea ice for almost two weeks before being rescued (January 6)
Interested in reading more?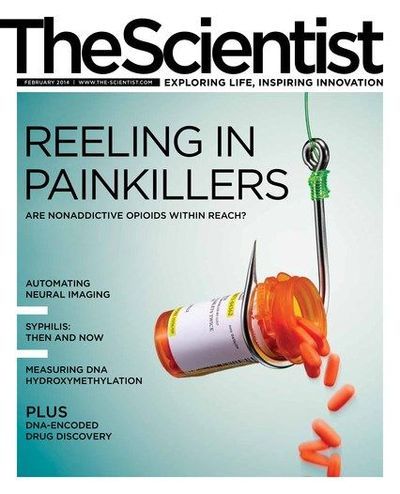 Become a Member of
Receive full access to digital editions of The Scientist, as well as TS Digest, feature stories, more than 35 years of archives, and much more!