© CHRISTOPHER BADZIOCH/ISTOCKPHOTO.COM
Just think, during the day the mosquito is sleeping and doesn't need to smell you. But when the sun goes down, the mosquito's olfactory system becomes extra-sensitive, and she is ready to smell and then bite you.
—Samuel Rund, University of Notre Dame PhD candidate, discussing the results of a paper he recently published in Scientific Reports showing that mosquitoes smell human odors better at night (Aug. 29)
It could be physiology, it could be the DNA and the molecular structure of his ligament as opposed to somebody else's.
—Mets General Manager Sandy Alderson, opining in The New York Times about why 30-year-old Detroit Tigers pitcher Justin Verlander has avoided injury while pitching so many innings (Aug. 27)
It appears that what we currently call "schizophrenia" may comprise disorders with quite different trajectories. For some people, remaining on medication long-term might...
—Tom Insel, director of the National Institute of Mental Health, in a blog post on benefits and drawbacks of long-term antipsychotic medications (Aug. 28)
With rare exceptions, it is hard to think of a single truly novel psychotropic drug that has emerged in the last 30 years.
—Weill Cornell Medical College psychiatrist Richard Friedman, in a New York Times piece, "A Dry Pipeline for Psychiatric Drugs" (Aug. 19)
The way we teach [science] now, with an hour of instruction here and a laboratory class there, it doesn't allow for what has been my experience: that immersion is the essence of scientific discovery.
—Nobel Laureate Elizabeth Blackburn, on how to improve science teaching in the United States
(The New York Times, Sept. 3)
Ultimately, it would be ideal to see Lego offer many more non-stereotyped female characters like the Scientist in their sets, and it would be even better to see them go back to marketing such sets to both boys and girls.
—University of California, Davis, PhD student Elizabeth Sweet, on the release of Lego's first-ever female scientist figurine, Professor C. Bodin (LiveScience, Sept. 4)
Interested in reading more?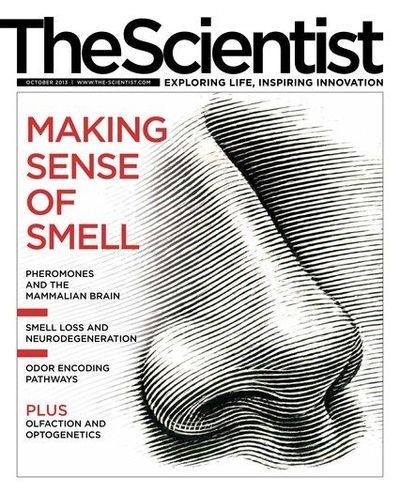 Become a Member of
Receive full access to digital editions of The Scientist, as well as TS Digest, feature stories, more than 35 years of archives, and much more!