In mid-October, we were resurrected, and our readers came out again to express their relief...
It will certainly create a void, as no other publication offers what The Scientist does. Your interviews with prominent scientists, unique view on science-related matters, topical reviews, and hot topics provide a nice, comprehensive look at the world of science that was greatly appreciated.
—Nada Porter, University of Kentucky
This academic year I am teaching a senior seminar course to undergraduate students where I use The Scientist to introduce students to the "hottest science topics" presented in a very approachable and enticing style. My students really enjoy this format and it has helped to reach some of the students that have a harder time understanding the more "hard core" science.…It will be devastating to have this loss.
—Katia Del Rio-Tsonis, Miami University
As a scientist I often would base decisions for the purchases of equipment on...
As a mother of a research scientist, it was a wonderful conversational item that led to discussions between my son and me and helped me to understand his kind of work so much more. Thank you for years of fine service.
—Mary Lee Bakaer, posted on Nature News Blog (Oct. 13)
Welcome back! You were greatly missed, even for a week. I hope the new owners find a way to keep The Scientist in business and still produce the high-quality content that made me such a loyal reader.
—Cristy Gelling, posted on The Scientist (Oct. 17)
It's a relief to know that The Scientist will go on. It serves an important purpose in making us aware of the roles science plays.
—jtorday, posted on The Scientist (Oct. 17)
The Scientist performs a critical service to the science community. Great editorials, articles, etc....
—Joe Walton, posted on The Scientist (Oct. 17)
Delighted and relieved to know that such a great tradition in science publishing will continue to inform us, and continue the high-quality science journalism which has been appreciated by so many.
—Dianne Moses, Griffith University, Australia
Interested in reading more?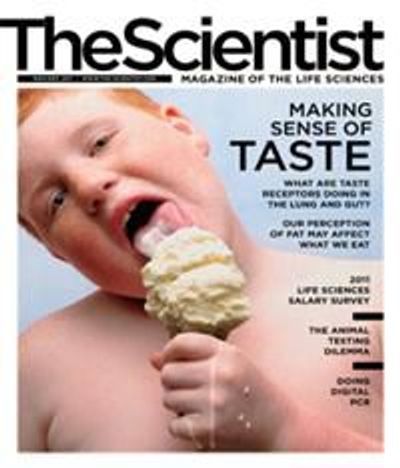 Become a Member of
Receive full access to digital editions of The Scientist, as well as TS Digest, feature stories, more than 35 years of archives, and much more!