Click the puzzle for a full-size version.EMILY COX AND HENRY RATHVON
Pain is a symphony—a complex response that includes not just a distinct sensation but also motor activity, a change in emotion, a focusing of attention, a brand-new memory.
—Surgeon and author Atul Gawande, in his 2002 book, Complications: A Surgeon's Notes on an Imperfect Science

Of pain you could wish only one thing: that it should stop. Nothing in the world was so bad as physical pain. In the face of pain there are no heroes.
—George Orwell, in his dystopian classic, 1984

© J.C DUFFY THE NEW YORKER COLLECTION/THE CARTOON BANKACROSS
1. Big moment in the life of a cell
5. Located in the region of the kidneys
8. Having no right angles
9. Masked man who took his name from a fox
10. Down under canine
11. Use for...
Interested in reading more?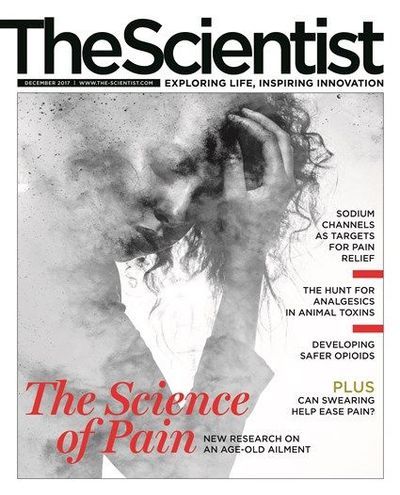 Become a Member of
Receive full access to digital editions of The Scientist, as well as TS Digest, feature stories, more than 35 years of archives, and much more!