A continuous wall would disconnect any jaguars and ocelots in the U.S. from their major range in Mexico. And it's not just solid walls that are the issue; certain types of fencing can be a complete barrier to individual wildlife species. All of that should be considered.

—Oregon State University ecologist William Ripple, one of 16 coauthors on a recent BioScience

paper that outlined the potential biodiversity effects of a border wall like the one proposed by President Donald Trump's administration (

Statement from Oregon State University

, July 24)
An almond doesn't lactate, I will confess.

—FDA Commissioner Scott Gottlieb speaking at the 2018 Politico Pro Summit

on the agency's move to crack down on the use of the term "milk" to describe almond...
ACROSS


7. NASA probe of a gas giant
8. Vermiform process connected to the cecum
9. Macropus member
10. Occasion for a student to use a blue book
11. Designer of early steam-powered ships
13. More than a hypothesis
15. Happening in springtime
17. Turdus member, like the American robin
18. Ungulates of the Serengeti
20. World's largest living rodent
22. Freshwater fish named for its coloration
23. Natural thermonuclear fusion site
DOWN


1. Sedative of the quinazolinone class
2. Pioneering 1972 video game from Atari
3. Network of rabbit burrows
4. Deracinate from the garden
5. Where to find semicircular canals (2 wds.)
6. Virus named for a forest in Uganda
12. Chemical element also known as wolfram
14. Cultivator of thorny bloomers
16. Type of acid in sour milk
17. Swamp tree of Mississippi
19. 6,853-km feature of Earth
21. Rock-bottom kin of a perch


Kaamran Hafeez/The New Yorker Collection/The Cartoon Bank
Interested in reading more?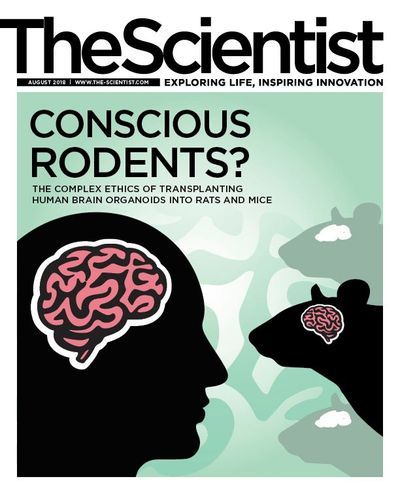 Become a Member of
Receive full access to digital editions of The Scientist, as well as TS Digest, feature stories, more than 35 years of archives, and much more!