Characterizing Proteolysis During SARS-CoV-2 Infection
Edward Emmott will discuss mass spectrometry approaches to understand proteolysis during viral infection and their use in developing targeted strategies for COVID-19 treatment.

Live Webinar
Wednesday, December 8, 2021
11:00 AM - 12:00 PM Eastern Time

Viral and host cell proteases play an important role in SARS-CoV-2 infection and replication. Viral proteases cleave cellular proteins to divert the host protein synthesis machinery to make viral proteins. Additionally, viral entry requires S protein cleavage by cellular proteases. Using mass spectrometry, researchers identify new protein fragments generated after the proteolytic cleavage of viral and cellular proteins. In this webinar brought to you by Thermo Fisher Scientific, Edward Emmott will discuss the identification and importance of previously unknown cleavage sites in SARS-CoV-2 proteins, including S protein and nucleocapsid, and new protease substrates essential for efficient SARS-CoV-2 replication in cells.
Topics to be Covered
Mass spectrometry approaches to study proteolytic cleavage during SARS-CoV-2 infection
Functions of viral and cellular proteases during viral infection
Multiplexing protein N-terminal sequencing workflows
Meet the Speaker: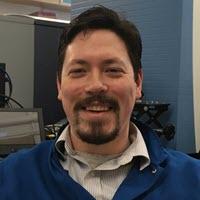 Edward Emmott, PhD
Tenure-Track Fellow
Centre for Proteome Research
Department of Biochemistry and Systems Biology
University of Liverpool
Sponsored by