Thinking Digital: When qPCR Doesn't Make the Cut
Bio-Rad experts Eddy van Collenburg and Jörg Bantin will discuss where your research can greatly benefit from using ddPCR rather than qPCR, as well as how to ensure a seamless transition to ddPCR.
Expert Discussion
Thursday, November 4, 2021
4:00 PM Central European Time (11:00 AM ET)

Quantitative PCR (qPCR) is one of the most widely used tools in genomics. It is so powerful and user-friendly that researchers tend to over rely on it. Every technique has its limitations, and qPCR is no exception. There are situations where a more refined PCR technique such as Droplet Digital PCR (ddPCR) could yield superior results. In this webinar brought to you by Bio-Rad, Jörg Bantin and Eddy van Collenburg will discuss when ddPCR should be used instead of qPCR and how to ease the transition.
Topics to be covered
The seamless shift from qPCR to ddPCR
Applications where qPCR is not good enough
The brave new world of ddPCR applications
Meet the Speaker: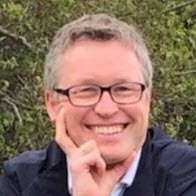 Jörg Bantin, PhD
Regional Specialist, ddPCR
Bio-Rad, Germany
Eddy van Collenburg
Market Development Specialist, ddPCR
Bio-Rad, Netherlands