Sorting the Clusters: Creating an Optimized Gating Strategy for Cell Sorting
Rafael Gomez-Amaro and Karen Ersland discuss how HyperFinder technology optimizes cell identification and isolation from flow cytometry assays.

LIVE Webinar
Wednesday, March 30, 2022
2:30 - 3:30 PM Eastern Time (11:30 AM-12:30 PM PST)

Advances in flow cytometry increasingly rely on computational tools for discovery. However, workflows for cell sorting remain unchanged, using manual gating and subjective combinations of one- and two-dimensional gates that may not efficiently capture all phenotypes. Moreover, computational tools such as tSNE, uMAP, or clustering cannot be used to sort cells, limiting the isolation of complex cell populations. HyperFinder —a novel technology for optimizing gating sequences—addresses these limitations by alleviating speed, labor, and reproducibility bottlenecks for cell sorting in basic and clinical research.
In this LabTools webinar brought to you by BD Biosciences, Rafael Gomez-Amaro will explore how creating sort gates from flow cytometry clusters helps scientists identify and isolate cells for downstream assays.
Topics to be covered
How optimized sort gates from high-dimensional flow cytometry clusters inform robust cell phenotyping, sorting, and isolation
How HyperFinder overcomes the challenges of traditional flow cytometry analysis workflows to enable access to optimized gate sequences for cell identification and sorting
Meet the Speaker: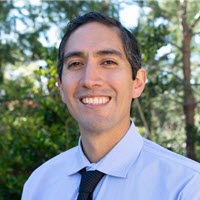 Rafael Gomez-Amaro, PhD
Scientific Advisor, High-Dimensional Biology
BD Biosciences
Meet the Moderator:

Karen Ersland, PhD
Scientific Liaison
Research Solutions at BD Biosciences
Sponsored by