© Nature Publishing Group
Despite buzzworthy applications such as cryptography and nanoelectronics, bio-molecular computing – the use of macromolecules such as DNA and enzymes to perform computations – will likely never match electronic computing in its speed and scalability. But a group of researchers, led by Ehud Shapiro of the Weizmann Institute in Israel, has found a promising "killer app" for biomolecular computing: molecular-scale diagnostics.1
Using software programmed in genetic rather than computer code, Shapiro's nucleic acid-based bio-PC discerns diseases such as cancer by the concentration of specific mRNAs, and outputs either a therapeutic nucleic acid or its suppressor as a result.
Duke University computer scientist John Reif calls the research a "landmark piece of work" in DNA computing, but cautions that it's only a first step. These preliminary experiments were performed under tightly controlled, test-tube conditions. To have therapeutic value, the computers must be installed inside cells and...
Interested in reading more?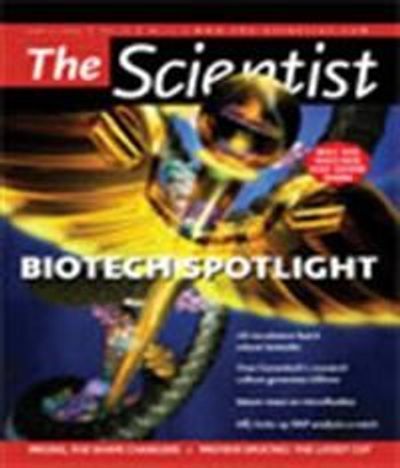 Become a Member of
Receive full access to digital editions of The Scientist, as well as TS Digest, feature stories, more than 35 years of archives, and much more!