© 2004 Elsevier Science
Using electrical circuitry blueprints for inspiration, researchers at the Weizmann Institute of Science, Rehovot, Israel, have developed and tested a mathematical model describing the regulatory network behind flagellar biosynthesis in Escherichia coli.1
"Electrical engineers, when they want to repair a device, have a blueprint. And they immediately see which components might be malfunctioning," says lead author Uri Alon. Biologists, however, lack such a tool. "One of the goals of biology is to provide a blueprint of the cell [to] give us the understanding and degree of control in biology that's similar to the control ... in engineering," he adds.
Addressing this goal, Alon and grad student Shiraz Kalir used green fluorescent protein reporter assays to interrogate the timing of flagellar gene expression. Prior work identified two transcription factors that bind to varying degrees to the promoter regions of seven genes responsible for flagellar biosynthesis....
Interested in reading more?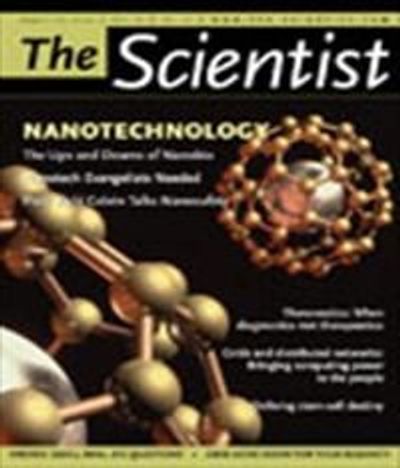 Become a Member of
Receive full access to digital editions of The Scientist, as well as TS Digest, feature stories, more than 35 years of archives, and much more!