PATENT WATCH | RNA Interference without the Interferon
The red-hot field of RNA interference (RNAi) could benefit from patents issued jointly to Queensland, Australia-based Benitec, and the State of Queensland (US patent 6,573,099, issued June 3, 2003, and UK patent 2353282, granted May 3, 2003). The patents describe a method Benitec calls "DNA-directed RNA interference" (ddRNAi) to differentiate it from typical double-stranded small interfering RNA (siRNA).
Using this method, a DNA construct is introduced into a cell, leading to the production of a double-stranded RNA that is cleaved into siRNA, which then destroys the target mRNA. "This is the first worldwide patent to be awarded ... [to a method] that applies RNAi in humans," says Benitec chairman and CEO John McKinley. Unlike traditional RNAi, McKinley says ddRNAi does not provoke an interferon response in cells. The method also can be used to reduce (instead of knocking out) gene expression, and...
Interested in reading more?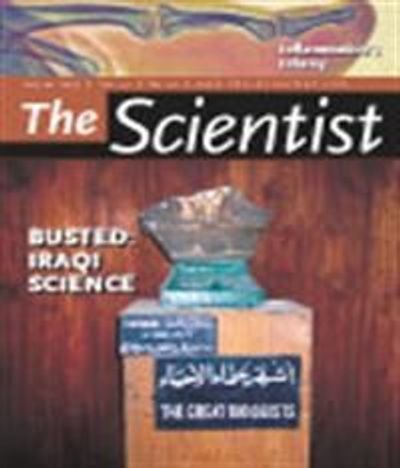 Become a Member of
Receive full access to digital editions of The Scientist, as well as TS Digest, feature stories, more than 35 years of archives, and much more!