PATENT WATCH | Smaller, Better, Faster Transfection Assays
Courtesy of Akceli
Cambridge, Mass.-based Akceli has been awarded a US patent for a reverse-transfection assay method (US patent 6,544,790, issued April 8, 2003). Akceli says the method condenses more than 6,000 data points on a single microtiter plate, which can be imaged in about 20 minutes. "Our technology allows us to do very rapid compound profiling and target ID and validation," says David Chao, president and cofounder of Akceli. The process is "much faster and more scaleable" because of the throughput advantages possible with microarrays of transfected mammalian cells, he adds.
The method, based on work by David Sabatini at Massachusetts Institute of Technology, can be used to make living protein arrays or multiplexed cell-based assays. Nucleic acids are encapsulated in a hydrogel and printed in spots on a 96-well microtiter plate. A transfection reagent is then added, and cells directly...
Interested in reading more?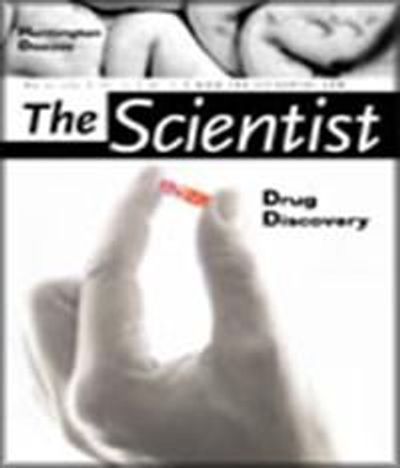 Become a Member of
Receive full access to digital editions of The Scientist, as well as TS Digest, feature stories, more than 35 years of archives, and much more!