Courtesy of Thermo Electron
For years, mass spectrometry has been de rigeur in chemistry labs. Recently, though, it has become a mainstay of proteomics research, too. Two years ago, investment bank UBS Warburg identified proteomics as the fastest- growing application of mass spectrometry, a prediction borne out at this year's American Society for Mass Spectrometry (ASMS) annual meeting, where more than 1,100 of 2,227 presentations discussed some aspect of proteomics.
It took a confluence of trends to effect this change. First, in the late 1980s, two new ionization methods, MALDI (matrix-assisted laser desorption ionization) and ESI (electrospray ionization), allowed routine mass analysis of large biomolecules. Second, biologists began to recognize that proteins, rather than genes, describe what happens inside cells. Finally, swelling DNA sequence databases, coupled with computers able to search them rapidly, made it possible to identify novel proteins, and the genes that encode them, from MS-derived peptide sequences....
Interested in reading more?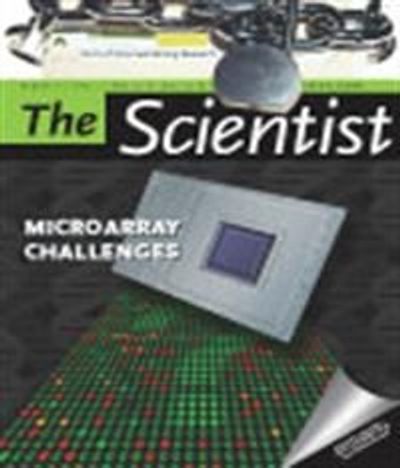 Become a Member of
Receive full access to digital editions of The Scientist, as well as TS Digest, feature stories, more than 35 years of archives, and much more!